This homemade bacon aioli recipe is a savory, garlicky sauce that is a perfect spread for burgers and sandwiches or dip for wings and fries.
This homemade recipe is low-carb, dairy-free, and delicious. Take your aioli to the next level by making it from scratch with egg yolks, oil, fresh lemon juice, and fresh garlic.
This bacon aioli sauce is the perfect dip for chicken wings, lemon pepper french fries, sweet potato fries, and Brussels sprouts. It's also a flavorful spread for burgers and sandwiches. You'll want to have this delicious condiment on hand for your next cookout.
This post contains affiliate links. As an Amazon Associate, I earn from qualifying purchases.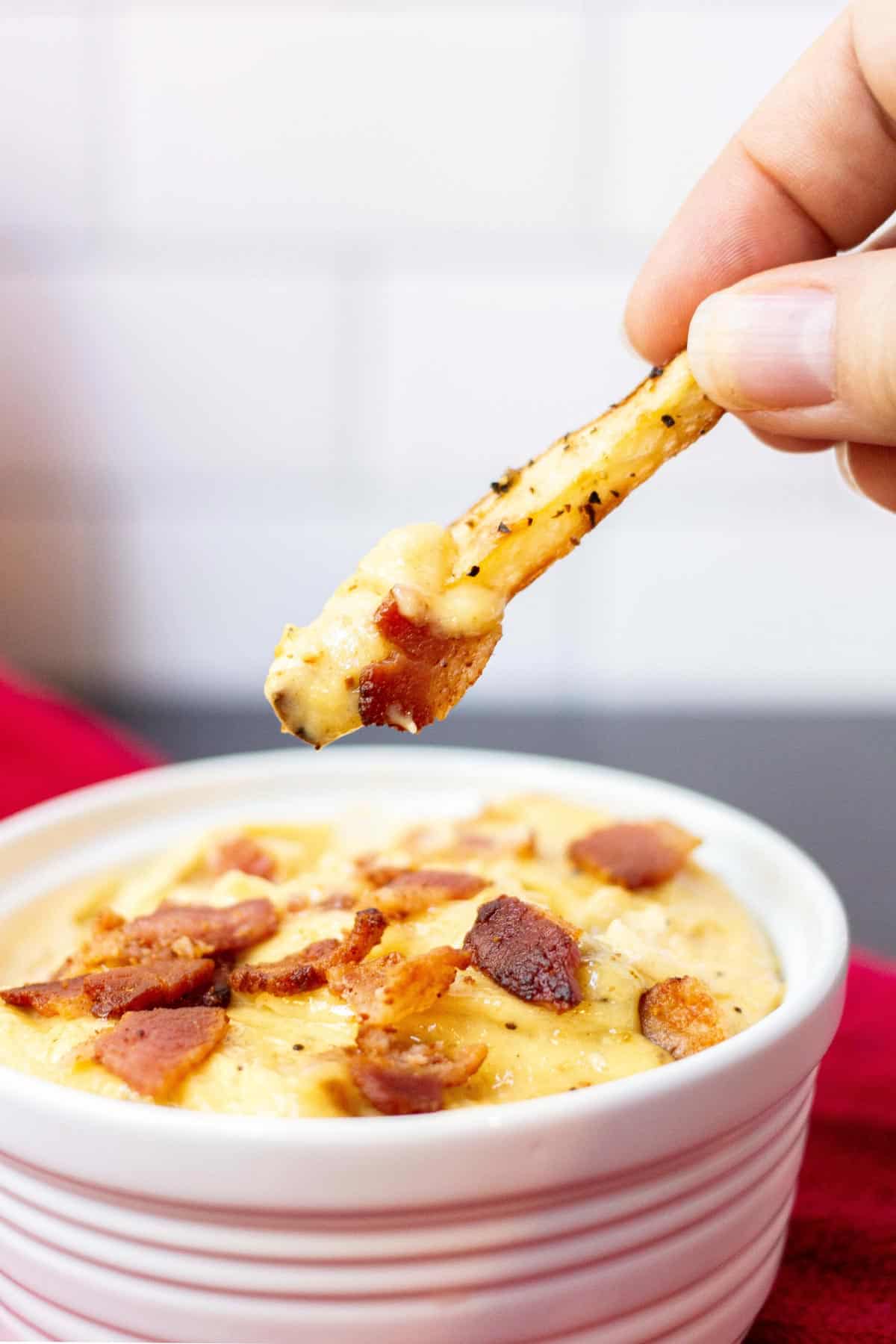 Jump to:
What is aioli?
Aioli is a sauce traditionally made with garlic, salt, olive oil, and egg yolk. The phrase "garlic aioli" is actually redundant because a traditional aioli recipe always contains garlic. It is basically mayonnaise plus garlic.
Mayo is traditionally made with canola oil, egg yolk, and vinegar or lemon juice.
This recipe combines elements from both aioli and mayonnaise, so this condiment is basically a bacon mayo with garlic. You'll love this creamy sauce.
Aioli can be flavored in many ways. This recipe adds crispy bacon pieces and honey to the mix for a bold, fun flavor.
Ingredients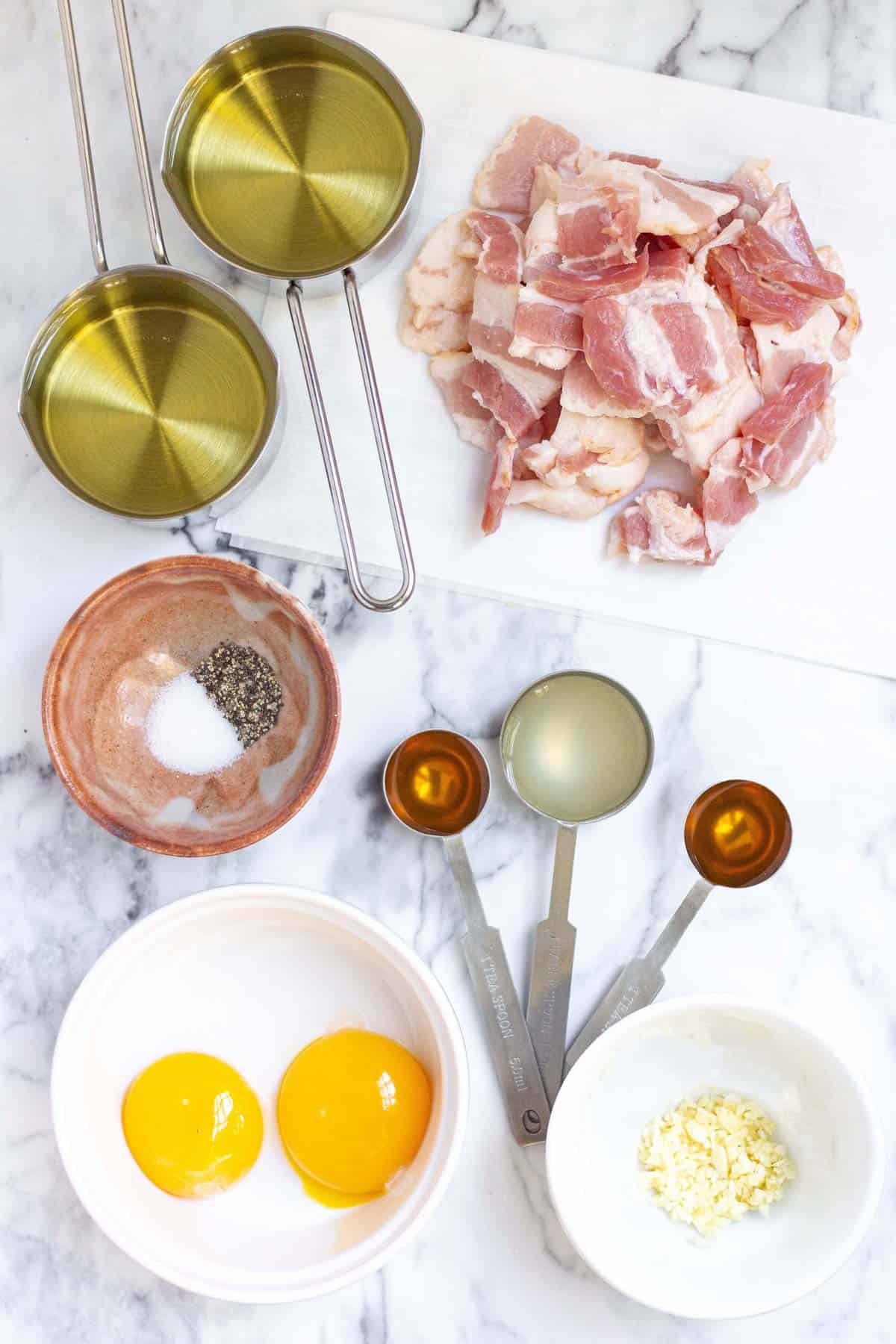 bacon
egg yolks (use pasteurized eggs)
garlic
lemon juice
honey
canola oil
salt
ground black pepper
See the recipe card for quantities.
Instructions
Heat a large skillet on medium heat. When warm, add bacon and cook until crispy. Set aside on a plate lined with a paper towel to drain and cool. Reserve about 1 tablespoon of bacon grease for the aioli.
Tip: Cut the bacon into 1-inch pieces before frying. This will help the bacon cook faster and more evenly.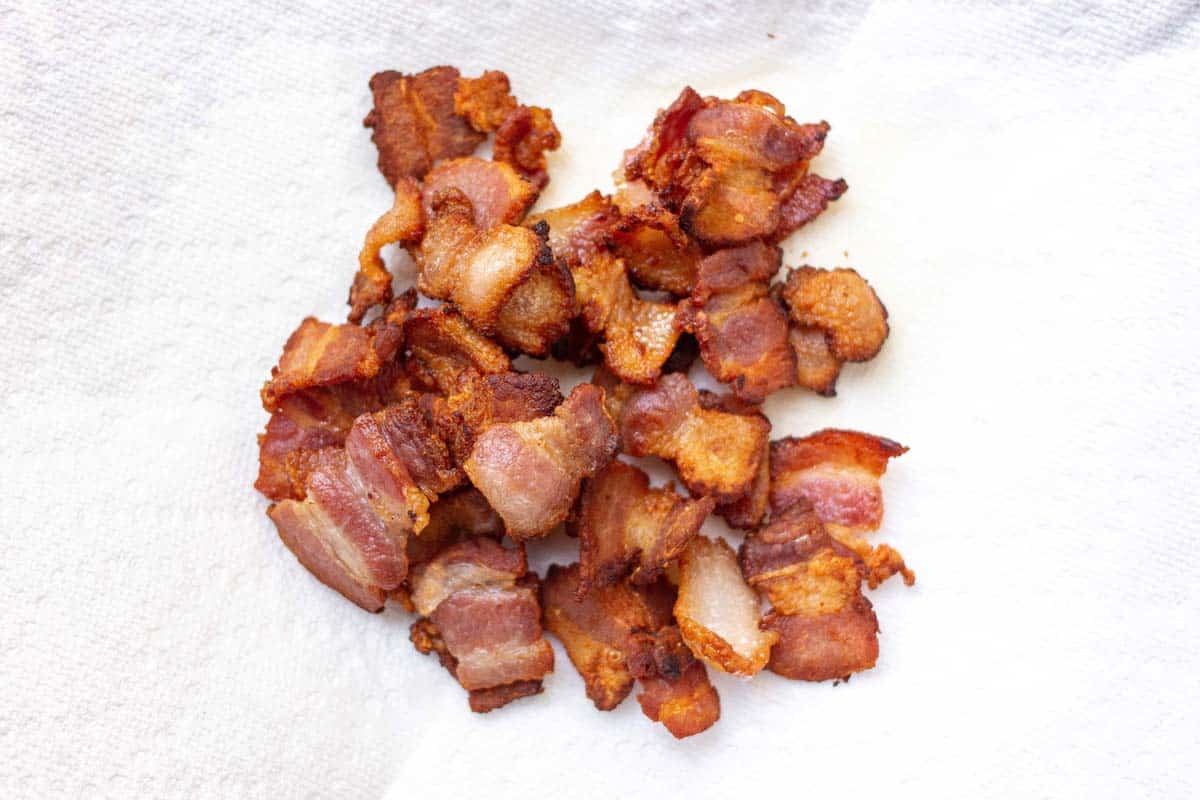 Put the egg yolks, minced garlic, lemon juice, and honey in a blender, pulsing until combined.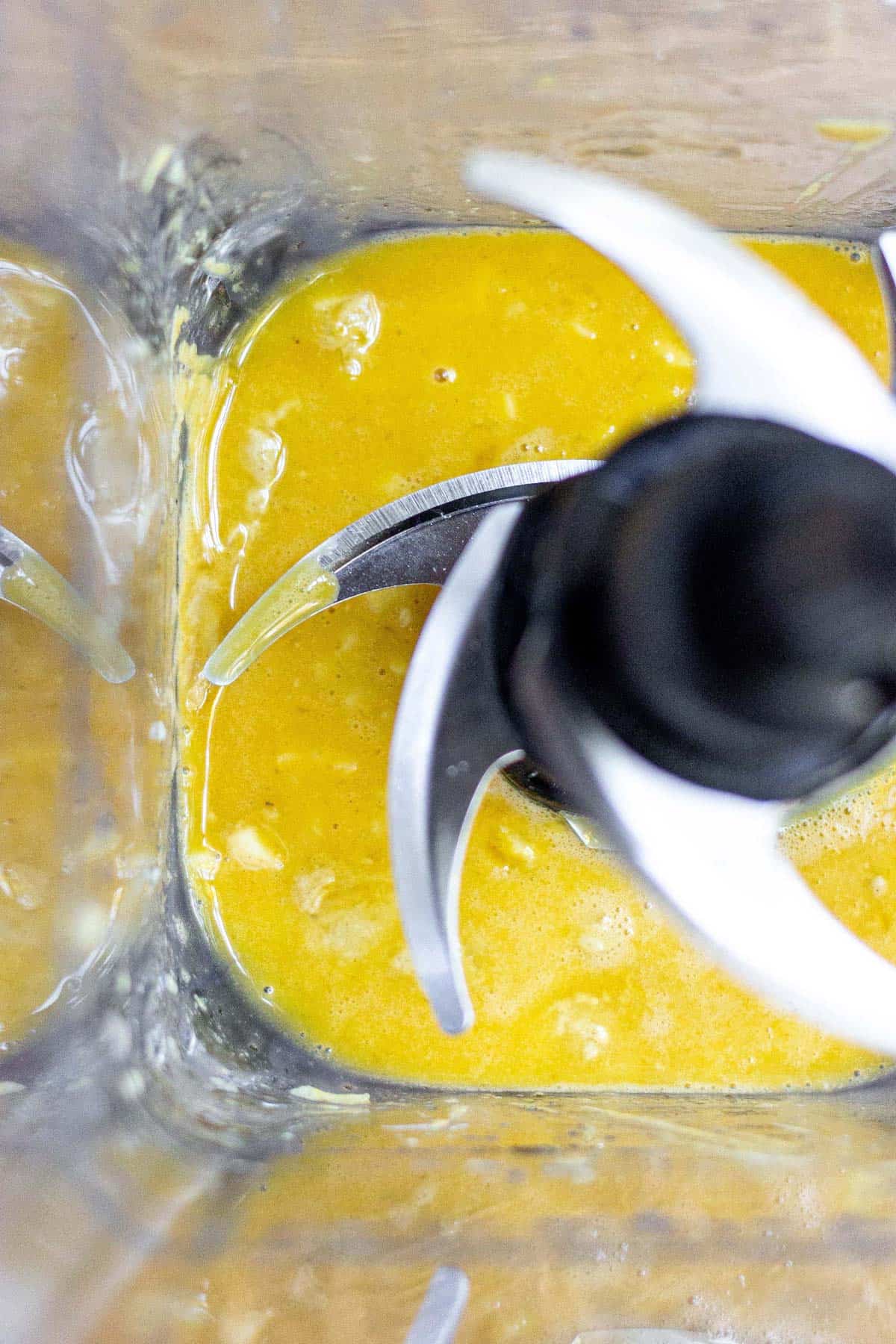 Turn the blender on low speed and slowly pour in the canola oil and reserved bacon grease while the blender is running until it creates a thick emulsion.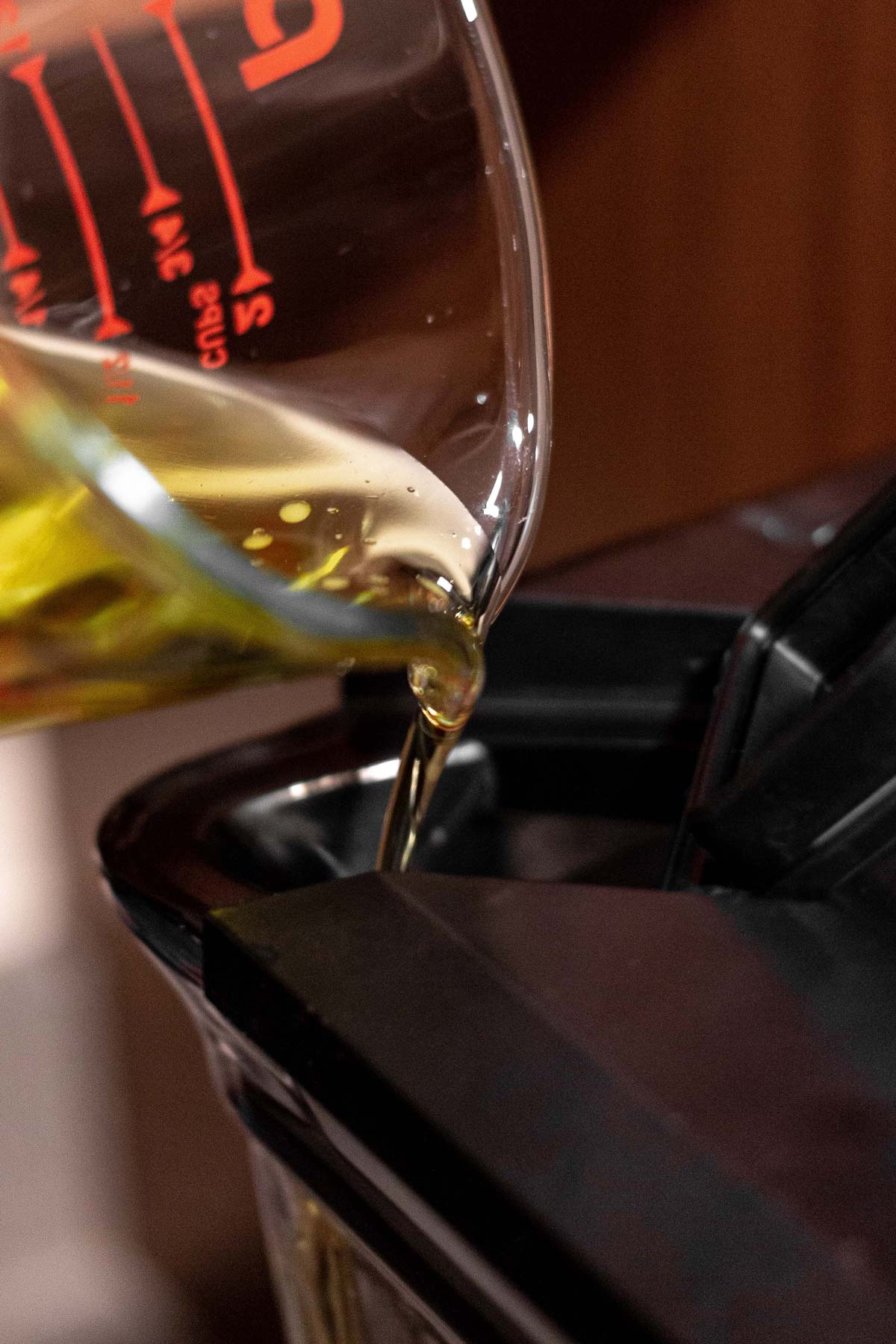 Crumble the bacon into small pieces, reserving about 1 tablespoon for garnish. Add the bacon crumbles, salt, and pepper to the blender and combine at low speed until mostly smooth.
Garnish with reserved bacon crumbles and serve. Aioli can be served chilled or at room temperature.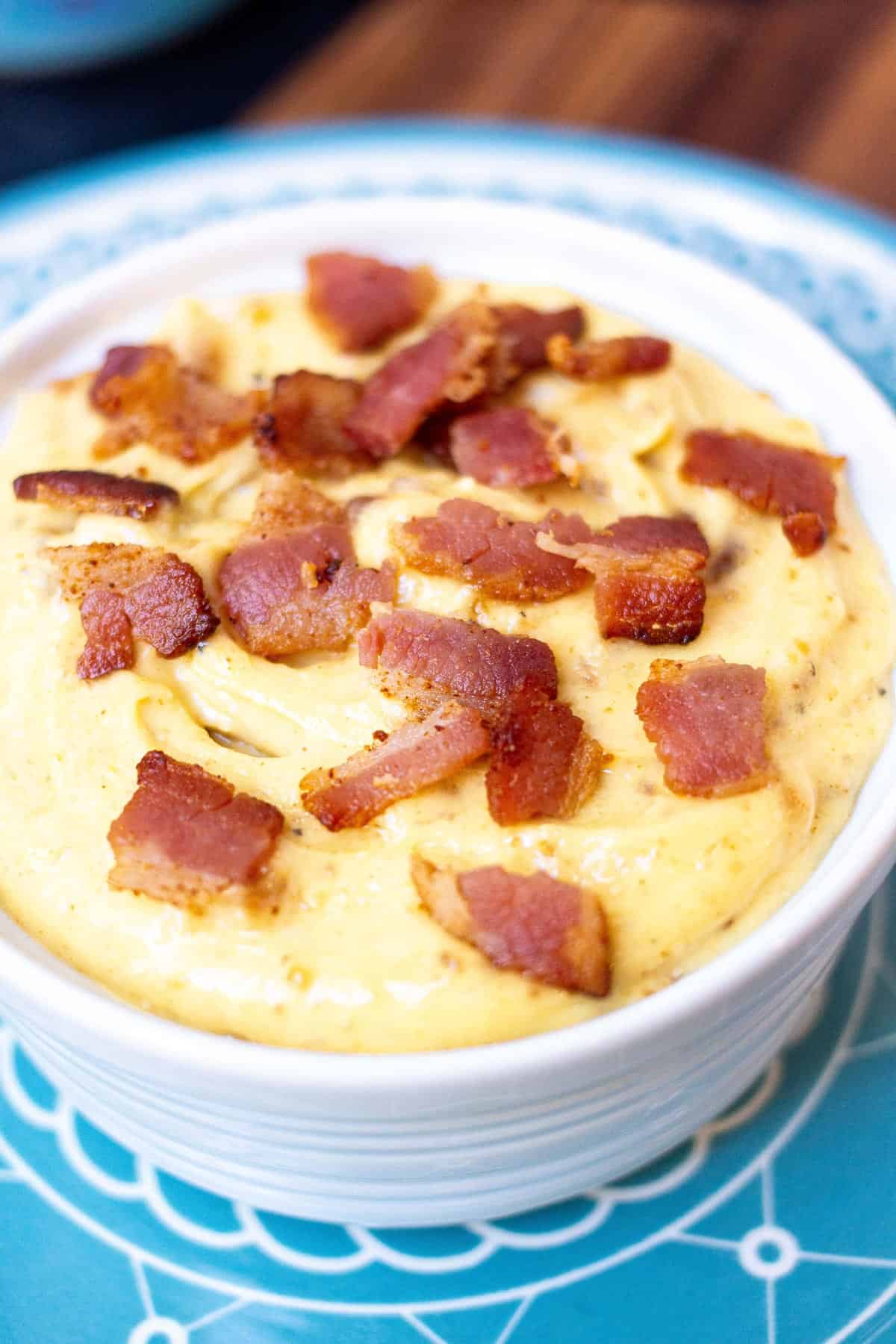 Substitutions
Bacon: I use center cut bacon. For a different flavor profile, you could use maple bacon or smoked bacon.
Oil: You can use olive oil, canola oil, or vegetable oil (or a combination) for this recipe.
Egg: This recipe has not been tested without egg or with any egg replacements. It is important to use pasteurized eggs (It will say pasteurized on the egg carton).
Honey: The honey in this recipe adds a small amount of sweetness to balance the salt. You can substitute maple syrup or sugar.
Garlic: I recommend fresh garlic for this recipe, but the kind that comes in a squeeze tube or jar can also work. You can always leave out the garlic entirely for a more traditional mayonnaise.
Variations
Store-bought mayonnaise: Want to make this the easy way? Use your favorite store-bought mayo as your base and skip the oil, eggs, lemon, and garlic.
Spicy version: Add 1–2 tablespoons of Sriracha or your favorite hot sauce for extra flavor.
Frequently asked questions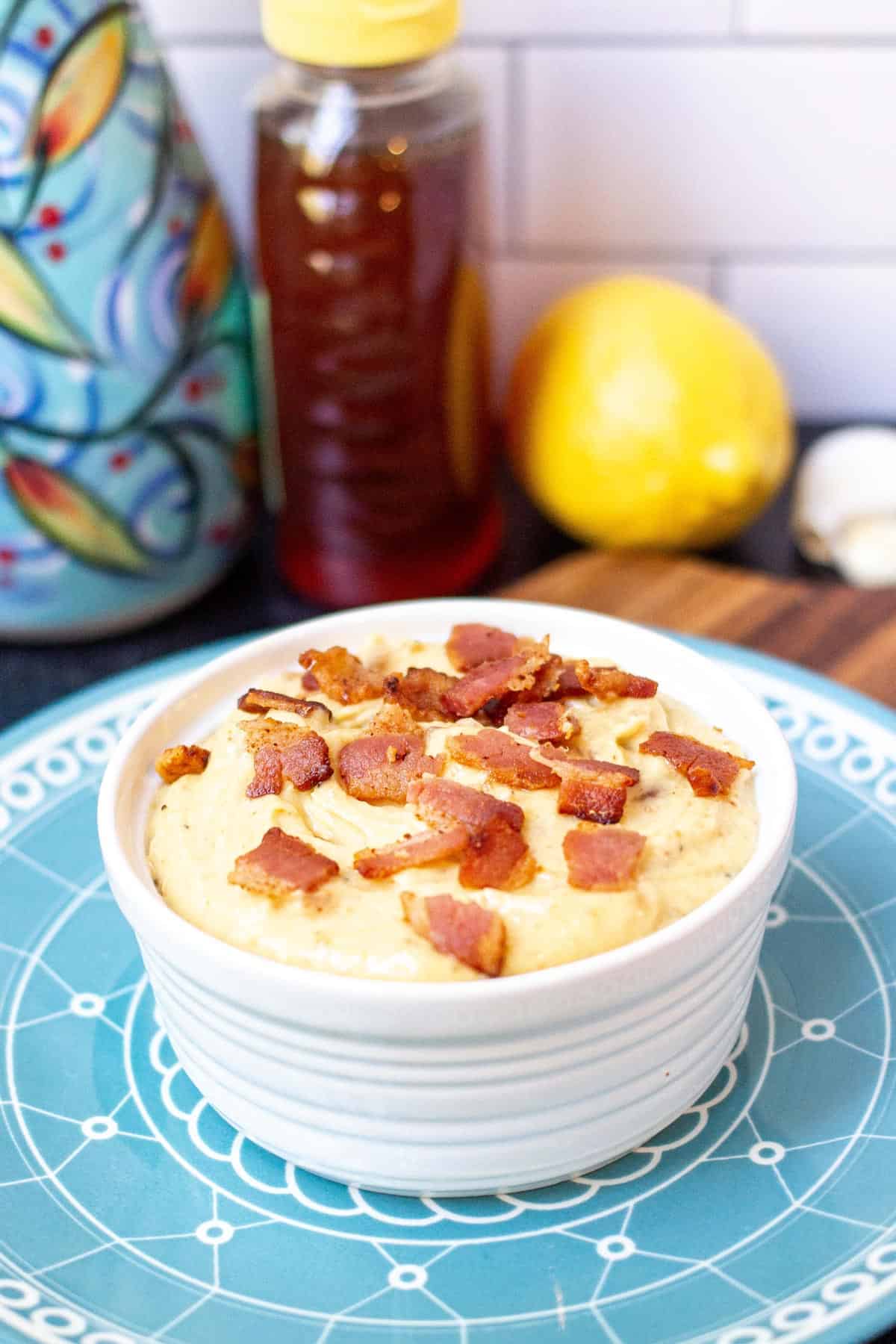 Storage
Homemade aioli can be stored in the refrigerator in an airtight container for up to two weeks, according to Kitchn. I use a wide-mouth mason jar, or you can purchase refillable condiment containers.
📖 Recipe