Learn how to glitter a pumpkin in just a few easy steps.
After browsing Pinterest for pumpkin inspiration, I finally decided to decorate my own pumpkin. Walmart had pumpkins for less than $3 apiece - now THAT is a deal! I already had Mod Podge and sponge brushes, and a large container of glitter was $5. Not bad.
This is a great DIY for the fall season. I'll share how I get a solid layer of glitter.
This post contains affiliate links. As an Amazon Associate, I earn from qualifying purchases.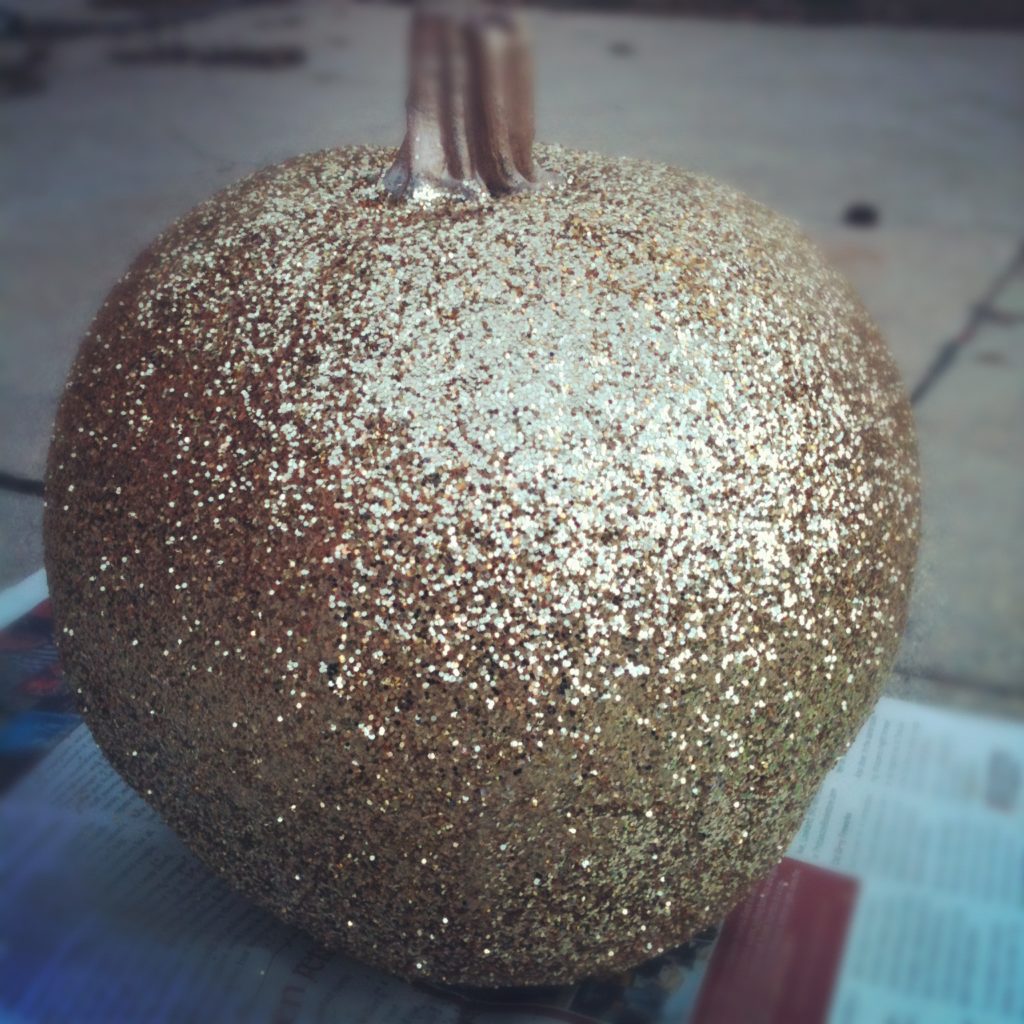 I'm so, so pleased with how it turned out. Take my advice and take the time to do two coats of glitter. Even though it takes time and patience to wait between coats, it's a lot less messy than carving a pumpkin - just keep the glitter outside.. and use newspaper to catch the excess.
Okay, so maybe it's not that "clean," but it's cute! And that's all that matters.
PS: Follow me on Instagram!
Supplies
Directions
GLUE: Cover the top half of the pumpkin with a thin, even layer of glue. (We'll get the bottom later!)
GLITTER: Sprinkle generously with glitter. Let dry for about one hour.
SECOND COAT: When dry, shake off excess glitter. Add a second layer of glue and glitter. Let dry and shake off again.
BOTTOM: Turn the pumpkin over and repeat on the bottom - only one coat though, no one will see the bottom anyway. Don't forget to save all of that extra glitter!
PAINT THE STEM: When all the glittering is done and dry, turn the pumpkin right-side up and paint the stem. Let it dry.