Previously, if you wanted to display your pronouns on your Instagram profile, you had to use up space in your 150-character Instagram bio. Now, Instagram has introduced a pronoun feature that allows users to add up to four pronouns to their profile without using up space in the about me.
Selected pronouns display in a light gray text to the right of your displayed name. Note, this feature is not yet available in all countries. Instagram hasn't said when or if it will be available everywhere.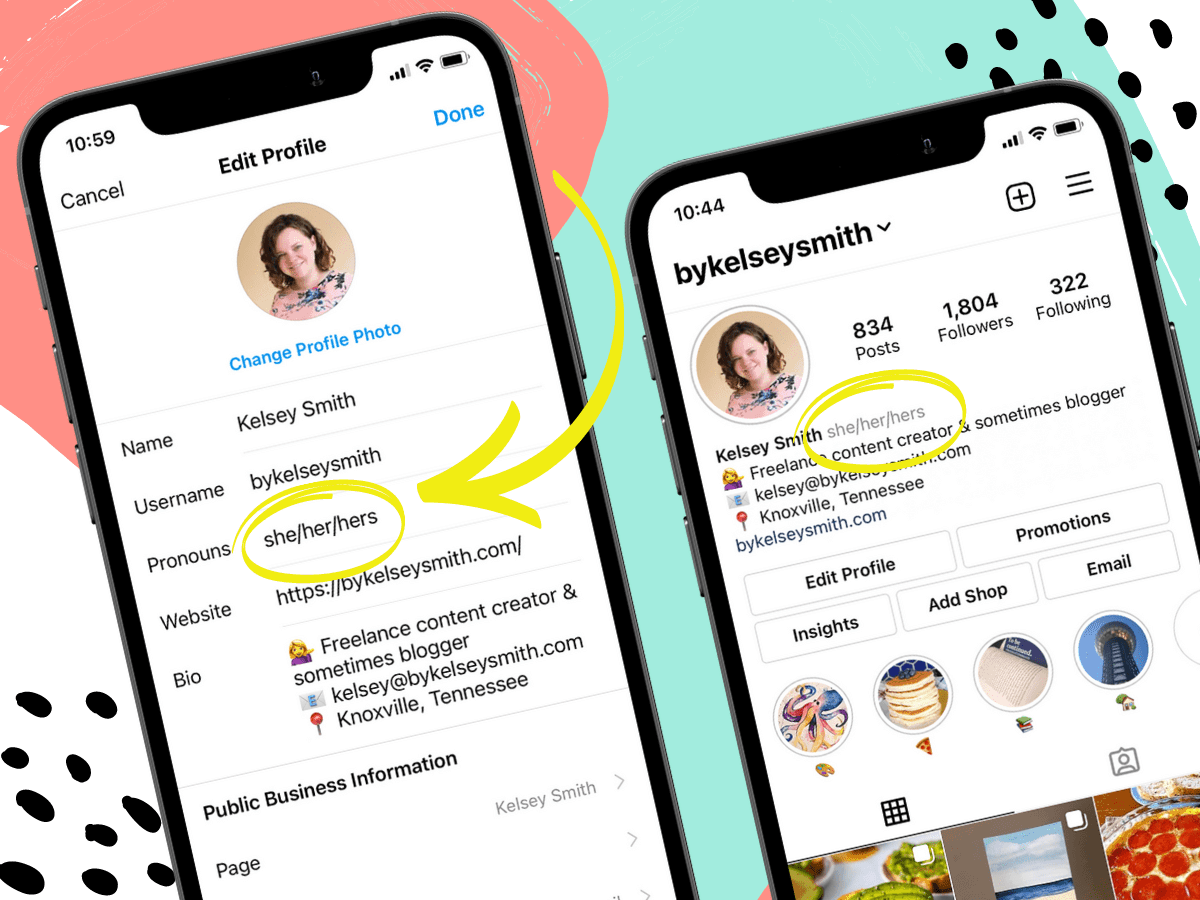 Add Pronouns to Your Profile
Go to your profile page.
Tap the Edit Profile button.
Below the Name and Username fields, you will see Pronouns. Tap Pronouns.
Start typing your pronouns to see the options available (see my list below for a full list).
To make your pronouns visible to followers only, toggle the slider next to "Show to Followers Only."
Tap Done in the upper right corner.
Pronouns Options on Instagram
Instagram does not allow you to type or create your own pronouns. As of this writing, there are only pre-selected pronoun options available. I can only imagine this is to prevent people from using the feature inappropriately.
As of mid-May 2021, the following pronouns are available to use on Instagram:
co
cos
e
ey
em
eir
fae
faer
he
him
his
hers
hir
mer
mers
ne
nir
nirs
nee
ner
ners
per
pers
they
them
theirs
thon
thons
ve
ver
vis
vi
vir
xe
xem
xyr
ze
zir
zie
Are your pronouns not an option?
Facebook created a special contact form for users to request pronouns. In the meantime, you can still use your bio space to add any pronouns that are currently unavailable.
Comment below if you have any questions about adding pronouns to your Instagram bio. Next, check out my other Instagram tutorials.