This tutorial will show you how to quickly and easily forward your domain email to Gmail in cPanel. Please note, this post contains affiliate links.
You may have noticed I recently changed my website from Modern Martha to my own name, Kelsey Smith. During the process I had to conjure up old knowledge about domain hosting while I set up 301 redirects and established a new domain email through HostGator.
It's important to create an email address connected to your custom domain name. It looks more professional that a Gmail address, and it's more or less expected these days.
What is cPanel?
This tutorials assumes you have access to cPanel, which not all hosting services provide. I use HostGator, which does.
cPanel is a control panel many web hosting services provide for your website. If you don't have access to cPanel through your hosting provider, there's more than likely another way to set up an email forwarder. Check with your hosting provider.
What is email forwarding?
Email forwarding is when email that is sent to an email address is redirected or rerouted to a different email address or inbox. In this case, we are redirecting from HostGator to Gmail. This tutorial also assumes you already have a Gmail email address.
How do I set up an email forwarder in cPanel?
Log in to your cPanel.
In the "Email" section click on Email Forwarders.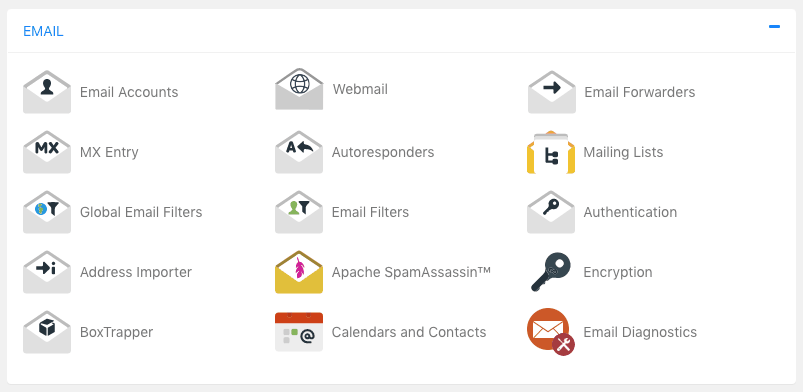 Click "Add Forwarder."
In the "Address to forward" field input the first part of what you would like your domain email to be (before the @ symbol).
From the domain dropdown, select your domain.
In the "Forward to email address" field, input your Gmail email address.
Click "Add forwarder."

What happens now?

Now, any email sent to your custom domain name email address will automatically forward to your Gmail inbox. You may notice a slight delay because the email has to route through your web host, but it's usually pretty darn quick.

Interested in more Gmail or HostGator tips?

Leave a comment below.