Learn how to season chicken with dry rub, including whole chicken, boneless cuts, and bone-in, skin-on chicken breasts and thighs.
Chicken is a versatile protein that can be prepared in a variety of ways, from grilling and baking to deep frying and air frying. Seasoning chicken properly is important to ensure it's delicious.
In this article, I share the best ways to season chicken, using whole chicken, boneless skinless chicken breasts and chicken thighs, and bone-in, skin-on chicken breasts and thighs. You will also find several chicken and chicken rub recipes.
This post contains affiliate links. As an Amazon Associate, I earn from qualifying purchases.
Jump to:
Why Season Chicken
The purpose of seasoning chicken is to enhance the flavor of the meat. Chicken is a mild-tasting protein, so adding spices and herbs can help to make it more flavorful. Seasoning also helps to tenderize the meat and can add moisture to it.
When seasoning chicken, you can use a variety of spices and herbs to create a complex flavor profile.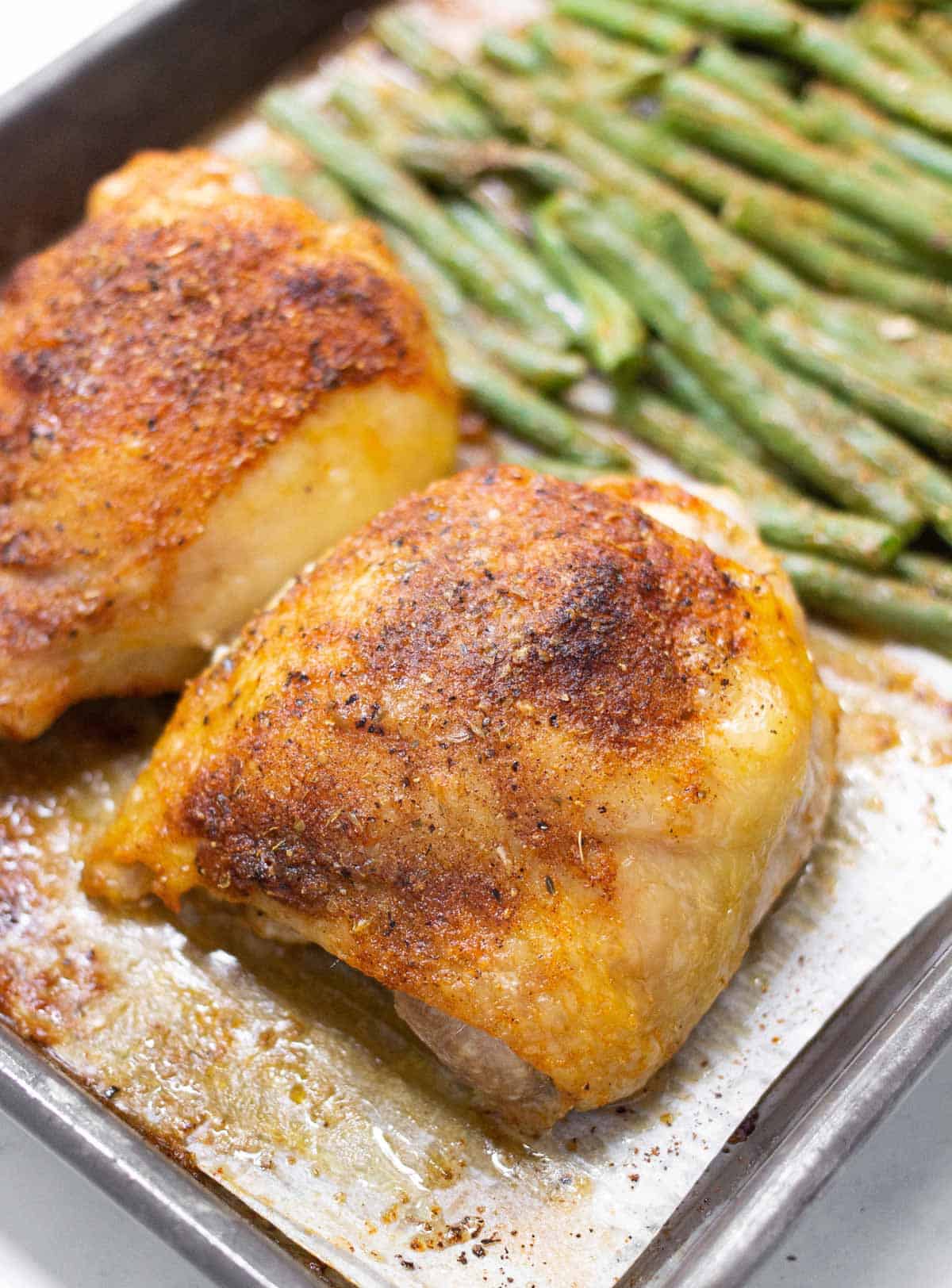 Dry Rub Recipes
All-purpose chicken seasoning is great to keep on hand. Try a variety of seasoning blends, including poultry seasoning, an Italian seasoning blend, taco seasoning, or even steak seasoning in a pinch.
If you don't have an all-purpose seasoning on hand, you can make your own homemade chicken seasoning. To make a basic chicken seasoning on the fly, try garlic powder, onion powder, oregano or parsley, paprika, salt, and ground black pepper.
Try one of these homemade spice blends:
Food Safety
No matter what cut of chicken you're cooking, it's important to make sure it reaches a safe internal temperature. The USDA recommends cooking all poultry to an internal temperature of 165°F. To check the internal temperature of your chicken, use a meat thermometer inserted into the thickest part of the meat.
Storage
Cooked chicken can be stored in an airtight container in the refrigerator for 3 to 4 days or in the freezer for 4 to 6 months.