Ready to turn off Voting Reminders on Facebook? It's nice to be reminded of upcoming local elections by Facebook, but the nonstop "Have you registered?" alerts can get old, especially after you've already registered and placed your vote.
Facebook enables Voting Reminders by default, and they certainly do not make the settings to disable this feature easy to find.
The alerts give voting-age people information about voting deadlines along with other resources on preparing to vote in an upcoming election. They're incredibly helpful, but once you've done the deed, they're just in the way.
This is how you disable voting reminders in just a few short steps.
How to Disable Voting Reminders on Mobile
Tap on the Menu icon.
Scroll down and tap on See More.
Tap Town Hall.
Tap Settings and toggle Voting Reminders to Off.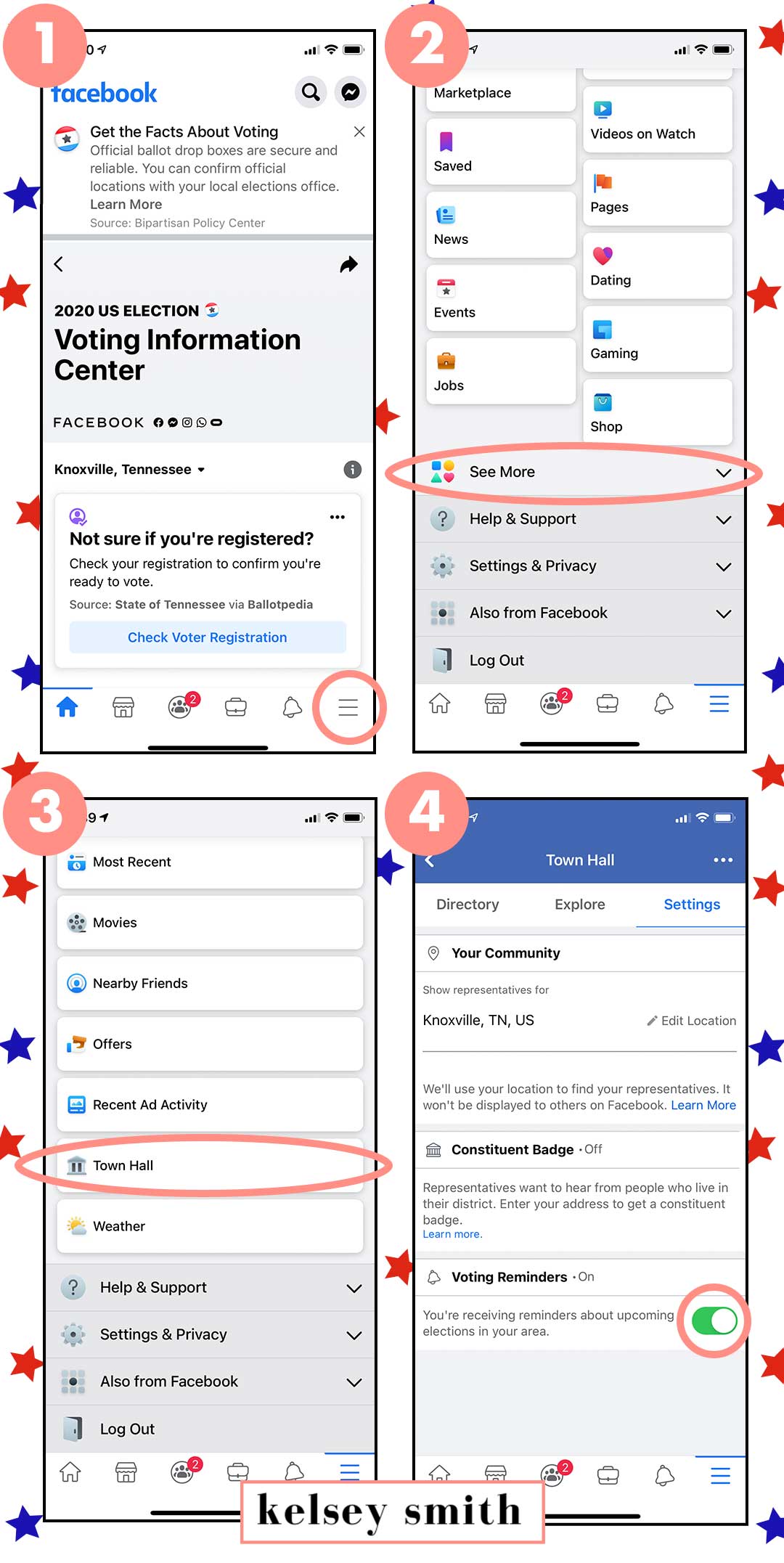 How to Disable Voting Reminders on Desktop
In the sidebar on the lefthand side, click See More.
Scroll down and tap on Town Hall.
In the right column, toggle Voting Reminders to Off.
I find these election reminders incredibly helpful for local elections, especially since local election calendars vary so widely from place to place. However, during the 2020 presidential election season, the alerts have become overwhelming.
I've been registered for more than a year, and I've already voted, so I think it's time to disable alerts. For now.
I look forward to the end of this election cycle and plan to turn this helpful setting back on at a later date.
How about you, do you find the Voting Reminders on Facebook to be helpful?
Tell me in the comments. Read more social media tutorials.