Continuing the quest to overcome my sage green sofa, I've been throwing around the purple/sage/gold color combo. There is something lovely about purple and gold. Do you think I can convince Xavier to decorate with purple? Do you prefer this to sage and navy?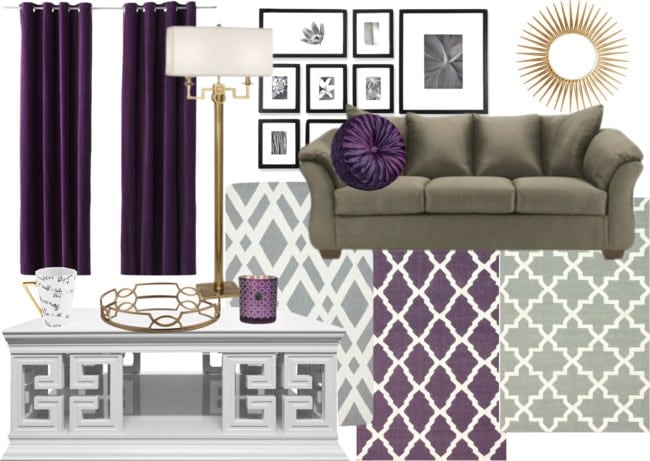 These pieces are at the crossroads of classy and modern. I'm still loving geometric patterns as you can see in the nuLoom rugs and the Jonathan Adler coffee table (GORGEOUS).
While most of these are way out of my price range, they are still great pieces of inspiration for my thrift store trips and DIY projects. You just have to be creative and patient.
[Update 12/21/14] Curious to see how it all turned out? Here is an update on our living room decor.