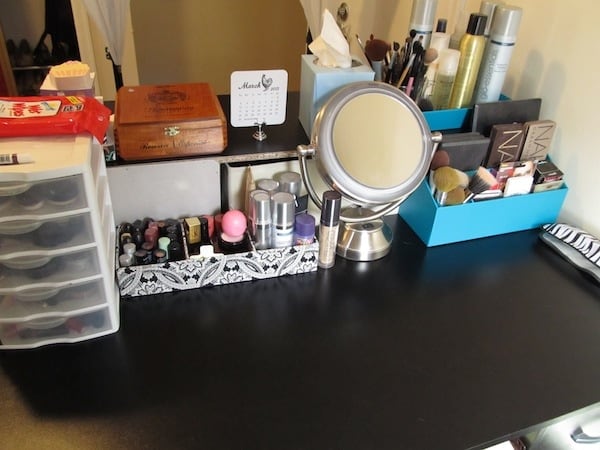 Time for some Spring cleaning! Or just routine cleaning for that matter. As organized as I like to think I am, I am pretty messy (organized chaos I've always called it). For the most part I don't mind my personal space being untidy, but we all have our limits. Recently, I hit that limit in my vanity room when I suddenly couldn't see the top of my desk anymore - watch the video below!
I've thought about buying new acrylic drawers for my makeup, but I wanted an inexpensive solution that wouldn't take up any additional space. At Target, I found a letter tray and desk organizer on clearance for  about $4 or 5 a piece.
I decided the large organizer would be perfect to hold my makeup palettes and all of the miscellaneous odd-sized items that won't fit in my makeup drawers.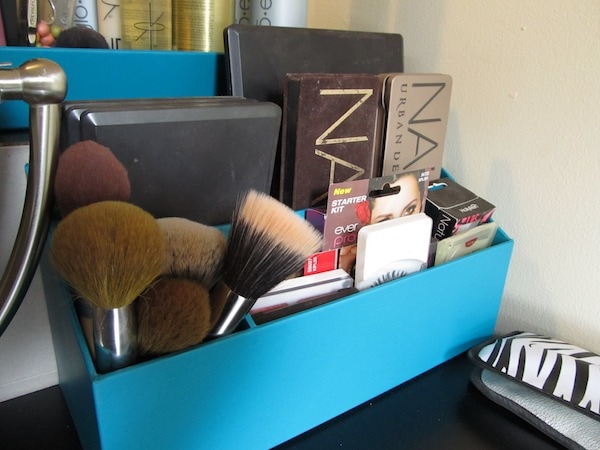 And the letter tray was perfect for my hair products and brushes.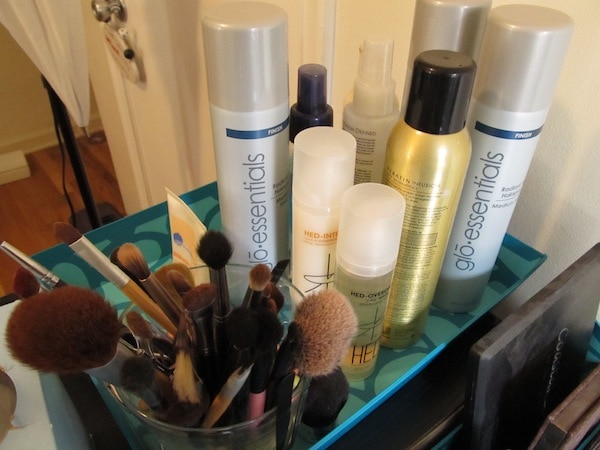 Next I looked around the house for other trays or boxes I could repurpose. My dad recently brought me some of my belongings I'd left at home, and one of the items was a cigar box. I've loved cigar boxes since I was a kid! It became the perfect space to store all of my hair accessories.
The black and white organizer was something I found at Marshall's about a year ago. It works pretty well, when I tidy up my belongings every now and then.. (note to self!).
Lastly, I had to say goodbye to my Recycled Magazine Organizer. It's been around since 2009, and I haven't take the care to repair it as time has gone on. I always saved the magazine rolls when they fell off with the idea that eventually I would hot glue them back on, but.. you know the rest. Xavier, as sentimental as he is, wouldn't let me chuck it - so it lives on! In the man cave.
Watch my desk transform!