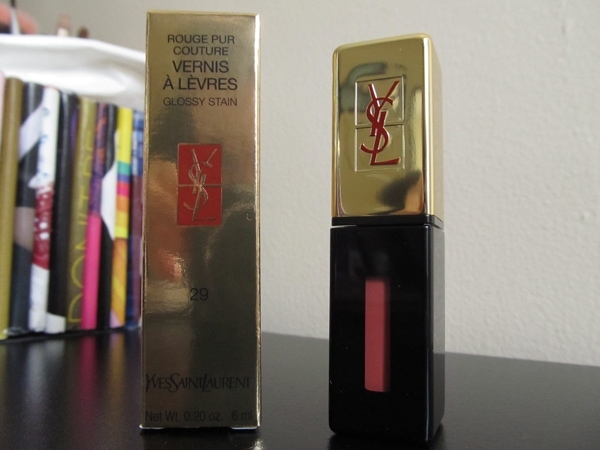 I've had my eye on the Yves Saint Laurent glossy stains for quite some time, but never made the leap to purchase the $32 gloss. A bit hefty for a poor college student. Even as an employed graduate, I couldn't face that hefty price tag until I received a gift card from my aunt and uncle to my favorite store of all time, Sephora. My aunt encouraged me to buy something I might not otherwise purchase, so I did! I chose Rose Forreau because it was one of the new shades available for Sephora VIBs, and it seemed like a great color to wear to work.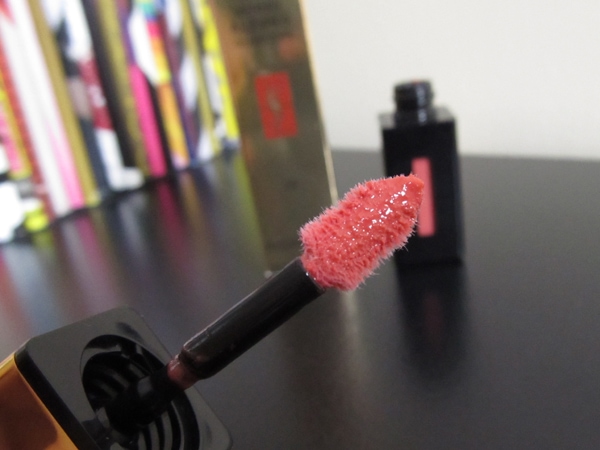 Color
The pigmentation is quite nice. It is very buildable. One layer leaves you with nice color and low-gloss and a second or third layer leaves you with even more pigment and medium gloss.
Consistency/Texture
It feels like a lip balm rather than a gloss but certainly has a glossy appearance on the lips. It feels velvety and buttery on the lips. I have very dry lips but did not feel the need to re-apply the glossy stain or apply a lip balm at all. The glossy appearance fades a bit faster than I expected.
Smell
The smell is quite pleasant, though I can't quite peg what it reminds me of.
Stain
Stain lasted for quite some time. I applied at 7 a.m. and by 1 p.m. my lips were still rosy. After that I ate and applied a balm, but my lips were still pinker than usual. When applied to the back of my hand for swatching, my hand was stained for a full day. Gloss appearance wears off throughout the day but the stain left behind is very true to the gloss color.
Packaging & Applicator
I love the flat, wide applicator. It allows for a more precise application when compared to a traditional doe-foot applicator. The packaging is sleek.
Final Thoughts
I would definitely purchase another Glossy Stain. It lived up to my expectations. Only major complaint - Rouge Pur Couture Vernis A Levres Glossy Stain. What a mouthful...