Bacon lovers, this one is for you. Browse these Instant Pot recipes with bacon to find your next family-favorite dinner, soup, or side.
I've rounded up a variety of bacon recipes, from chicken bacon corn chowder to pumpkin mac and cheese with bacon. You'll find low-carb, gluten-free, and Whole30 recipes.
This post contains affiliate links. As an Amazon affiliate, I earn from qualifying purchases.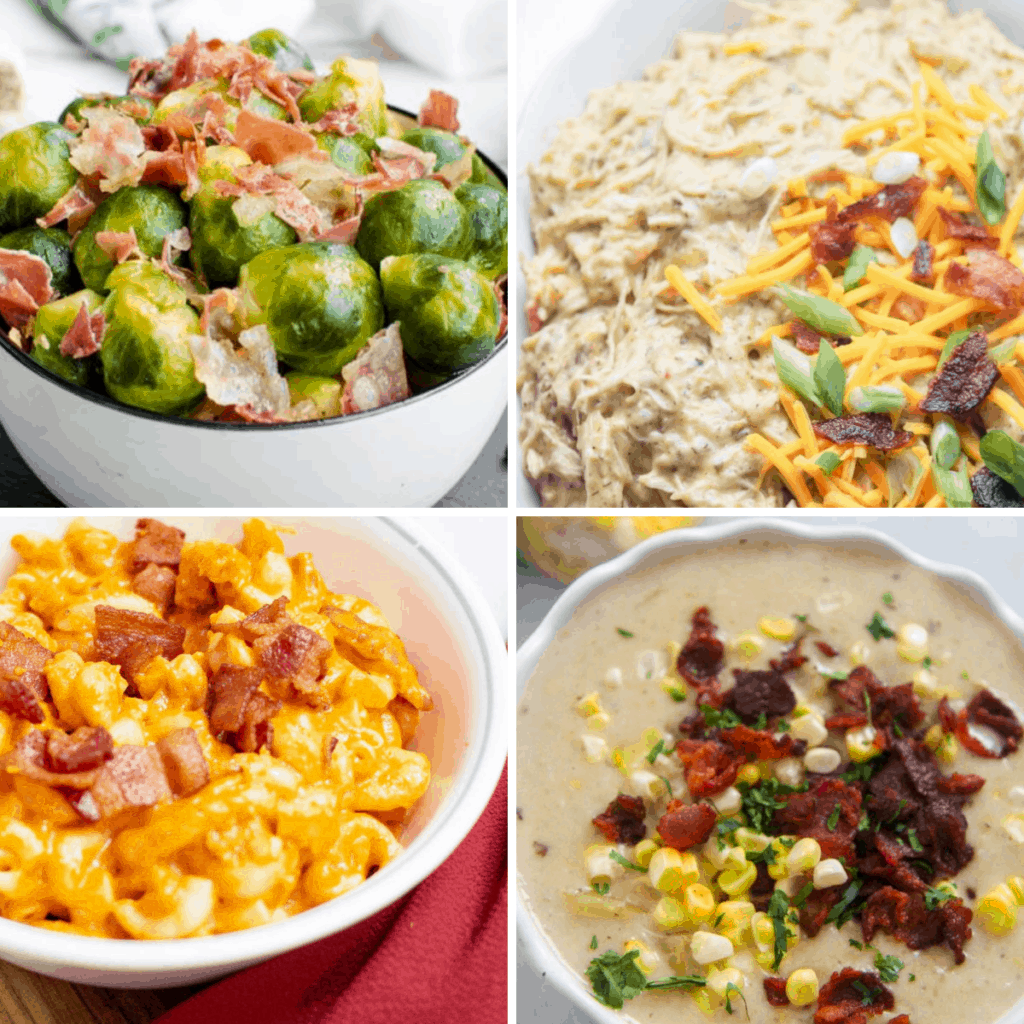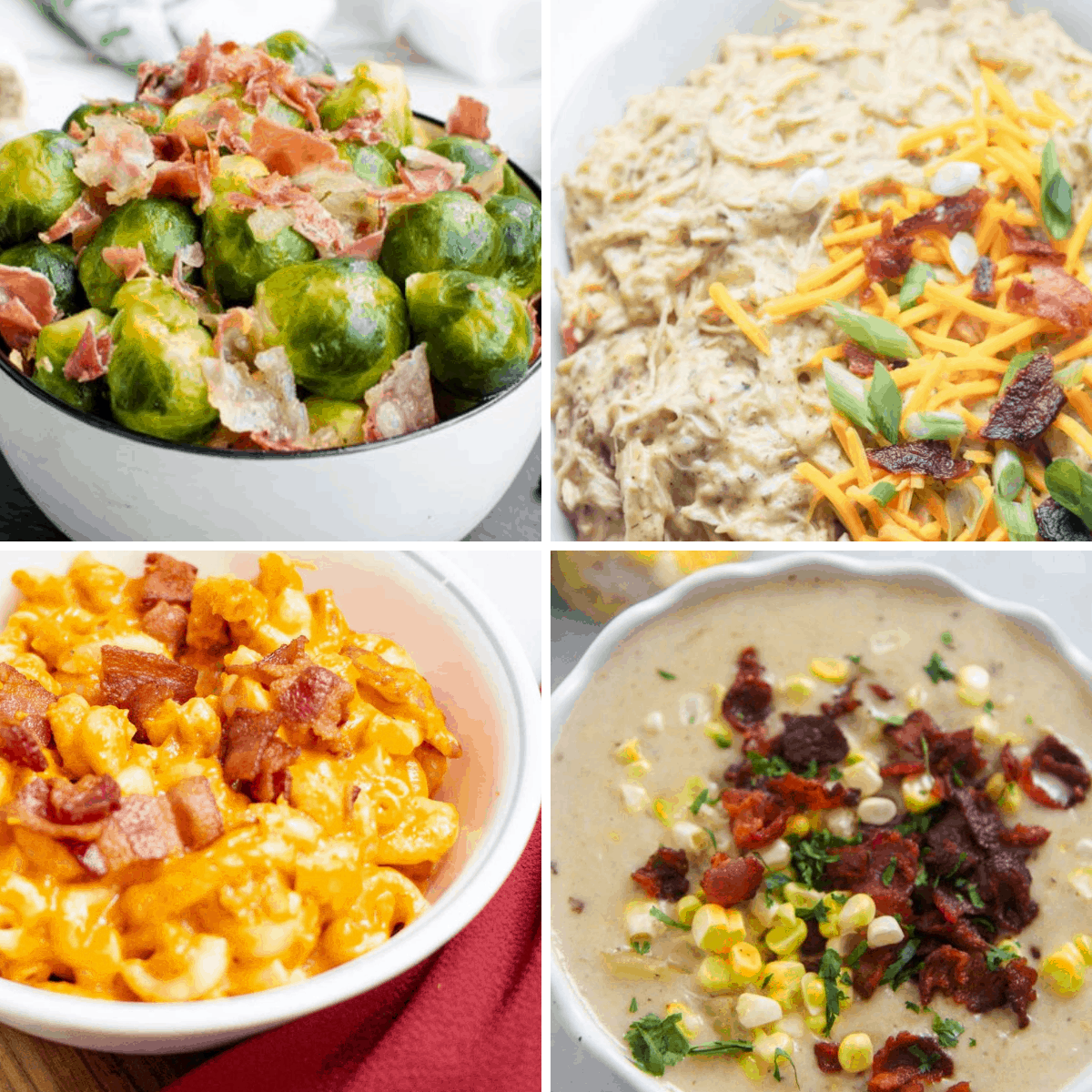 These recipes all call for American-style streaky bacon. American-style bacon comes in long strips and is made from pork belly. I usually gravitate toward thick-cut bacon.
Jump to:
Instant Pot FAQs
Why use a pressure cooker?
The Instant Pot is an electric pressure cooker that's multi-use. These functions include pressure cook, steam, slow cook, rice cook, and more.
For me, it's all about the easy cleanup. I look for dump-and-go dinners and one-pot meals.
What size Instant Pot do I need?
For most people, a 6-quart Instant Pot will be the most versatile size. It allows you to make dishes for two or dishes for a family of five (with leftovers!).
Note that certain models only have a couple of sizes available.
What brand/model should I get?
There are many options out there when it comes to electric multi-functional pressure cookers: Instant Pot, CHEF iQ, Presto, Comfee, to name a few.
The real answer is, they all offer similar functionality, so choose one that fits your budget and your cooking needs.
I'm partial to Instant Pot. I was gifted a 6-quart Instant Pot Duo about five years ago, and it's in amazing shape. I've never once thought about purchasing a different make or model.
Pasta Recipes
Pasta recipes are easy to make in the Instant Pot and can result in a more flavorful dish than cooking on the stovetop.
Main Dishes
Bacon adds a sweet, fatty, salty flavor that is perfect for savory dishes.
Soup Recipes
Bacon adds a salty crunch to any soup recipe.
Side Dishes
What vegetable isn't made better with the addition of bacon? Try these Brussels sprout, green bean, and potato recipes.
Did you find the dish of your dreams?
Tell me which Instant Pot recipes with bacon you're most excited to make!