Explore these easy sheet pan dinner ideas to find an easy meal for the whole family. A single sheet pan is all you need for these easy meals. Sheet pan dinners have been popular for years because they are simple and convenient.
What is a sheet pan meal? As the name suggests, a sheet pan dinner is a meal that is cooked on one sheet pan in the oven. This means that there is minimal clean-up required and the ingredients are cooked together, resulting in a flavorful and cohesive meal.
What is a sheet pan? A sheet pan is a flat, rectangular pan with raised edges that is commonly made of aluminum, stainless steel, or cast iron. It is typically used for baking or roasting and is perfect for cooking a sheet pan dinner. Do not use a flat cookie sheet or the juices and oils will drip off the sides.
This post contains affiliate links. As an Amazon Associate, I earn from qualifying purchases.
Jump to:
Sheet Pan Sizes
Generally, sheet pan recipes require a half-sheet pan. Sheet pans come in a variety of sizes, but a standard half-sheet pan (18 x 13 inches) is the most popular size for home cooking, making it the perfect size for most sheet pan dinner recipes.
For a small sheet pan meal (or a small oven) you may only need a quarter-sheet pan (13 x 9 inches). This sheet pan chicken thigh recipe for two is small enough for a quarter-size sheet pan.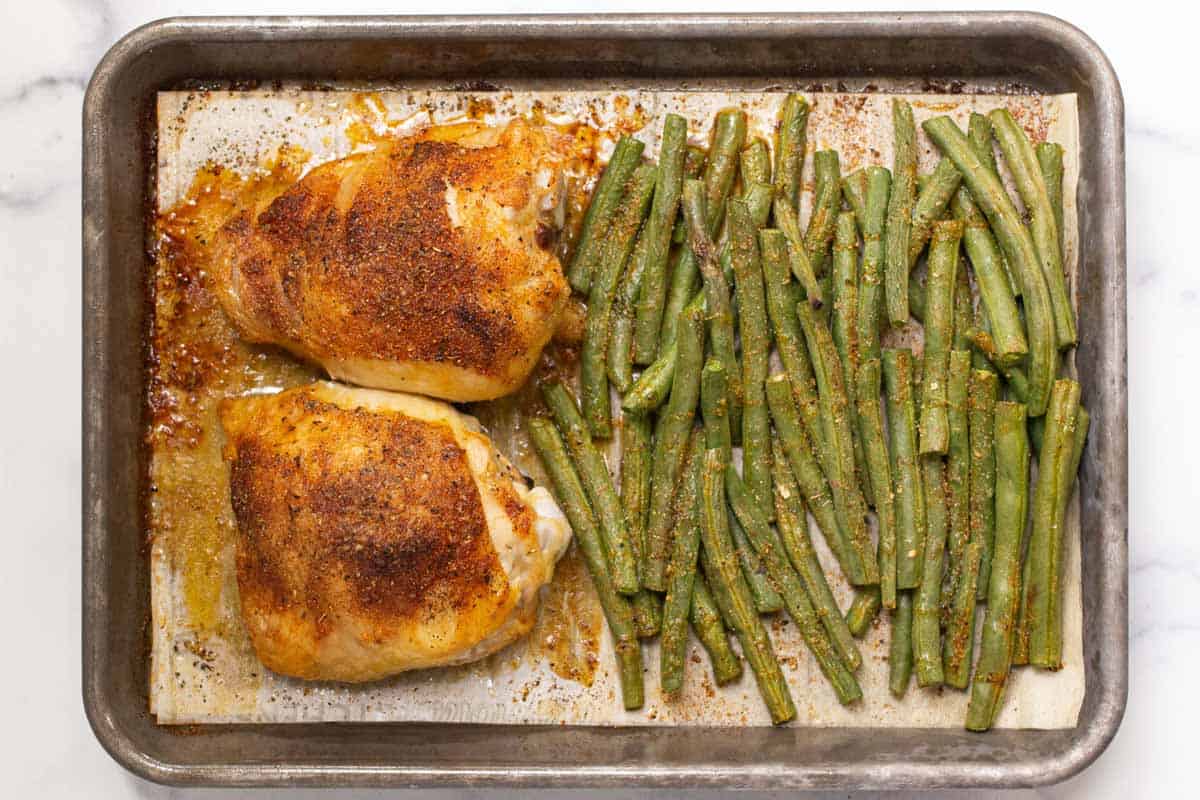 If you don't have a sheet pan, a large roasting pan can do in a pinch.
The Benefits
Easy to prepare. Most sheet pan dinner recipes require only a few minutes of preparation time, and then the oven does the rest of the work. This makes them perfect for busy weeknights when you don't have a lot of time to spend in the kitchen.
Customizable. Many recipes allow you to use whatever ingredients you have on hand or whatever flavor profile you like. They can be a great way to use up leftover ingredients in your fridge.
Easy clean-up. Since everything is cooked on a single pan, there are fewer dishes to wash, making this a great option for those who hate doing the dishes.
Variety. There are countless variations of sheet pan dinners. Chicken, beef, pork, fish, vegetarian, and vegan.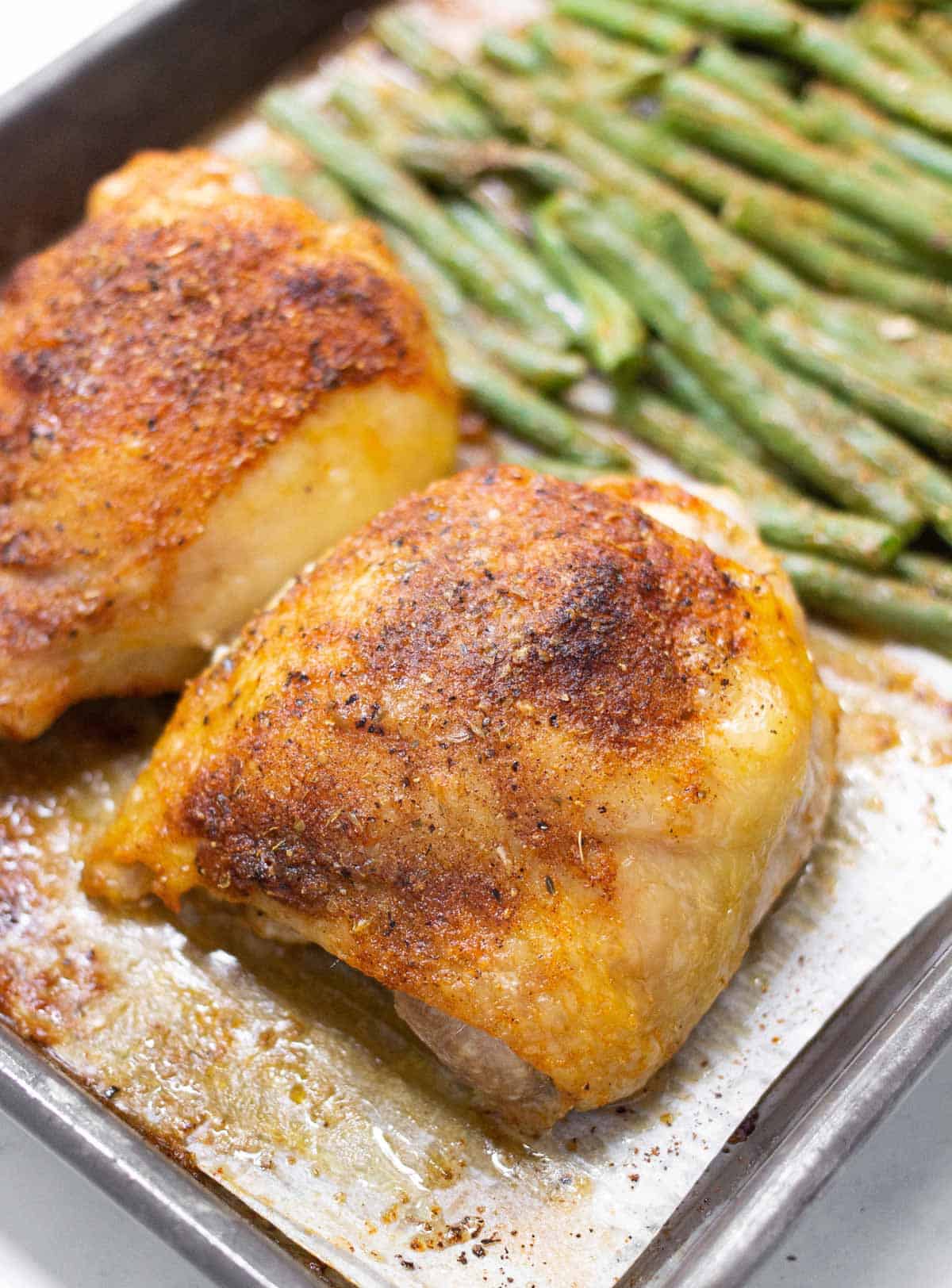 Chicken Recipes
Looking for a quick and easy dinner idea? Check out these delicious chicken sheet pan meals that are perfect for busy weeknights.
Beef Recipes
For hearty, satisfying, and easy dinner recipes, look no further than these mouth-watering easy sheet pan dinners that are sure to please.
Pork Recipes
These delectable pork and sausage sheet pan dinners are a breeze to prepare and are perfect for delicious and hassle-free weeknight meals (or any day of the week).
Seafood Recipes
If you're a fan of fish and shrimp, these mouth-watering seafood sheet pan suppers are sure to delight your taste buds, with fresh and flavorful ingredients that are quick and easy to prepare.
Vegetarian Recipes
Looking for something meatless? You will love these flavorful and nutrient-packed vegetarian sheet pan dinners, which are easy to prepare and perfect for a quick and healthy dinner.
Want more? Tell me what sheet pan dinner ideas you'd like to see next.