This healthy blueberry banana spinach smoothie packs in fiber and healthy fats with fresh baby spinach, Greek yogurt, and chia seeds.
Green smoothies are a great way to get veggies into your diet. Plus, smoothies are a quick and easy breakfast when you're on the run. This recipe is naturally gluten-free and vegetarian.
Fresh bananas and frozen blueberries are available year-round, so you can make this recipe any time you like. Enjoy this in the morning for breakfast or as a quick on-the-go lunch.
This blueberry banana spinach smoothie recipe is also easy to customize to your liking. Try it with mixed berries or strawberries, or add peanut butter or avocado for more healthy fats.
For more easy breakfast ideas, try peanut butter overnight oats. If you like chia seeds, try protein powder overnight oats.
This post contains affiliate links. As an Amazon Associate, I earn from qualifying purchases.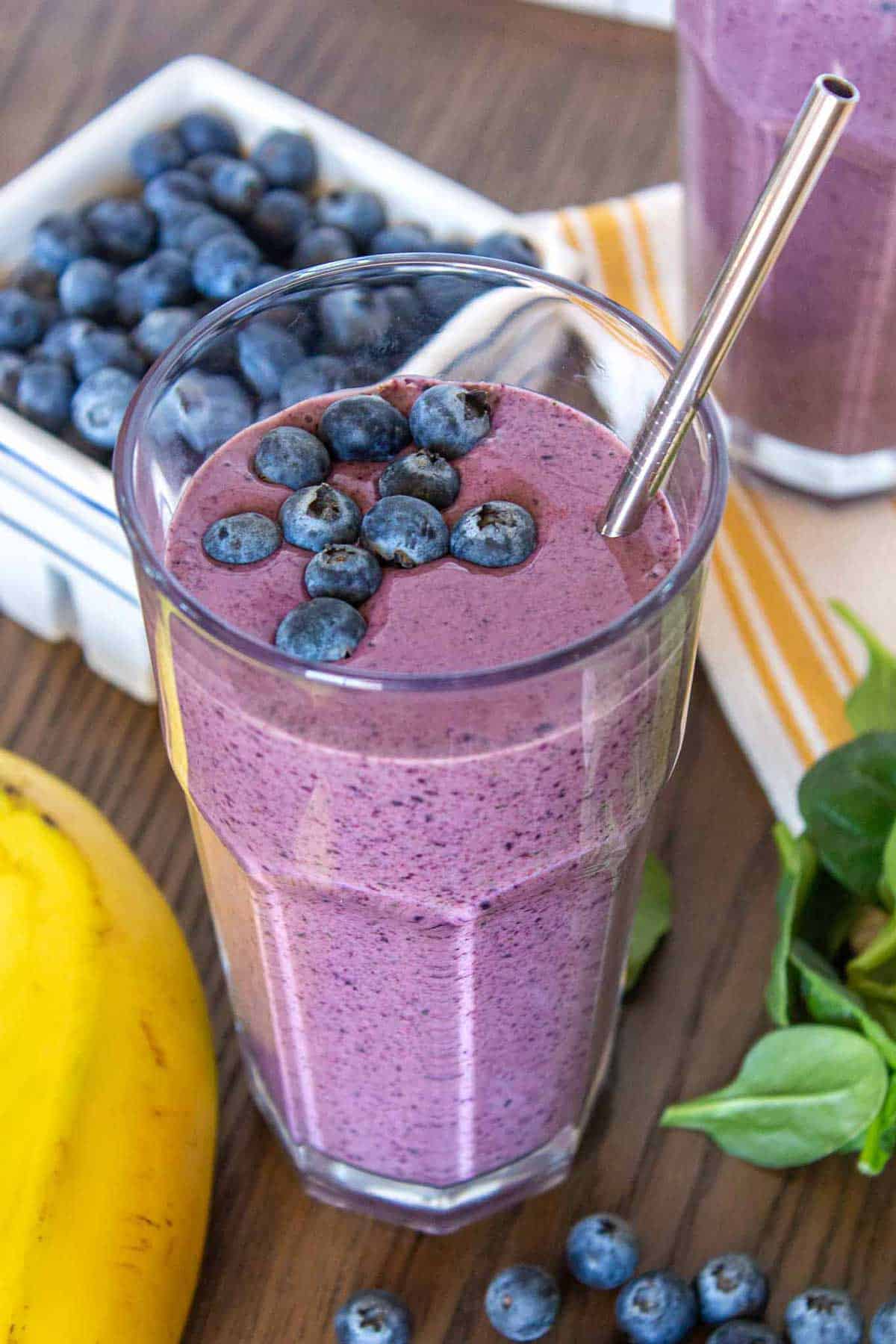 Jump to:
Instructions
Add all of the ingredients to the blender.
Cover and blend at high speed until the texture is completely smooth. If needed, stop the blender, scrape down the sides, close the lid, and continue to blend.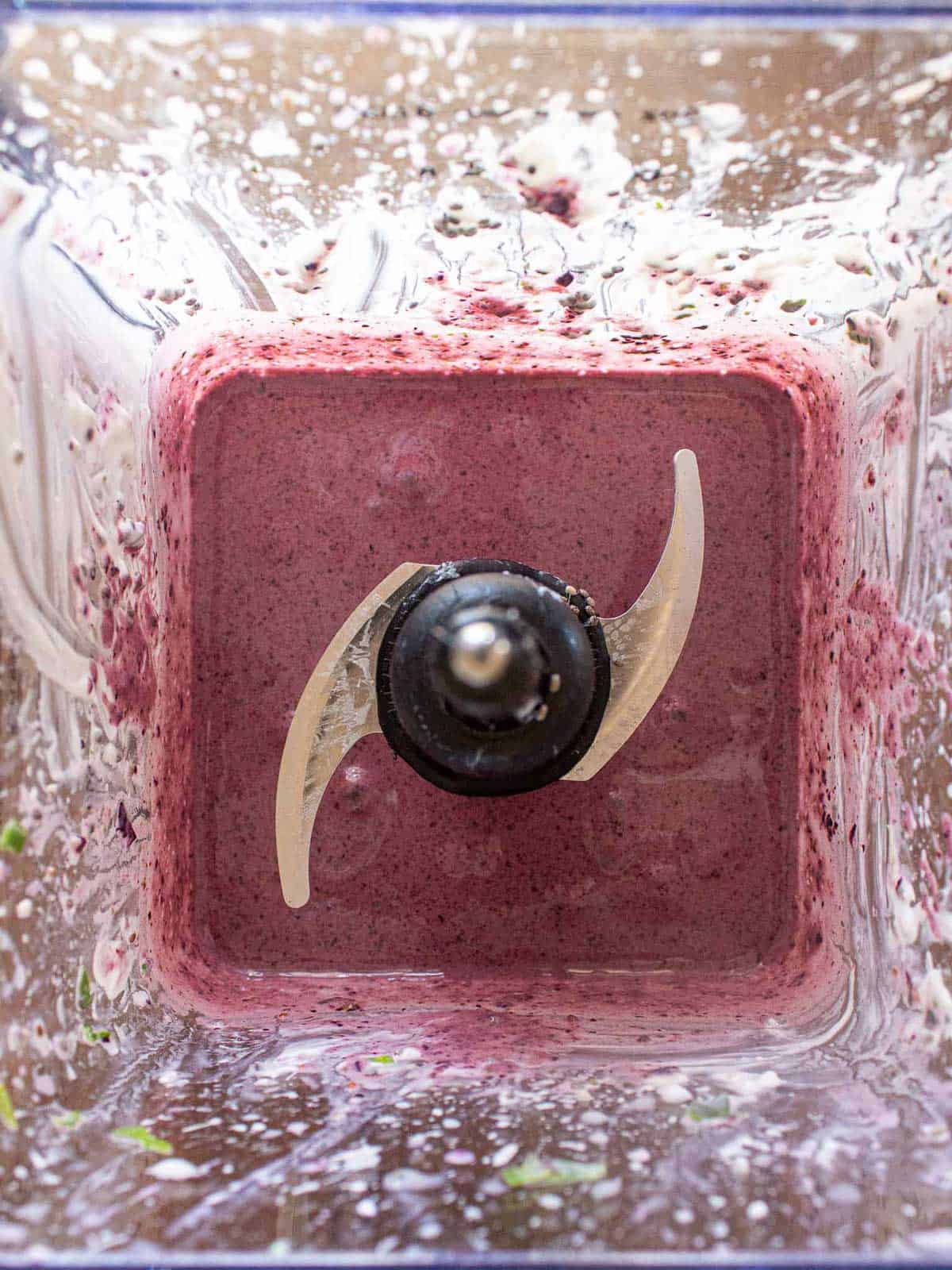 Tip: To thin the consistency, add more milk. To thicken, add more frozen fruit.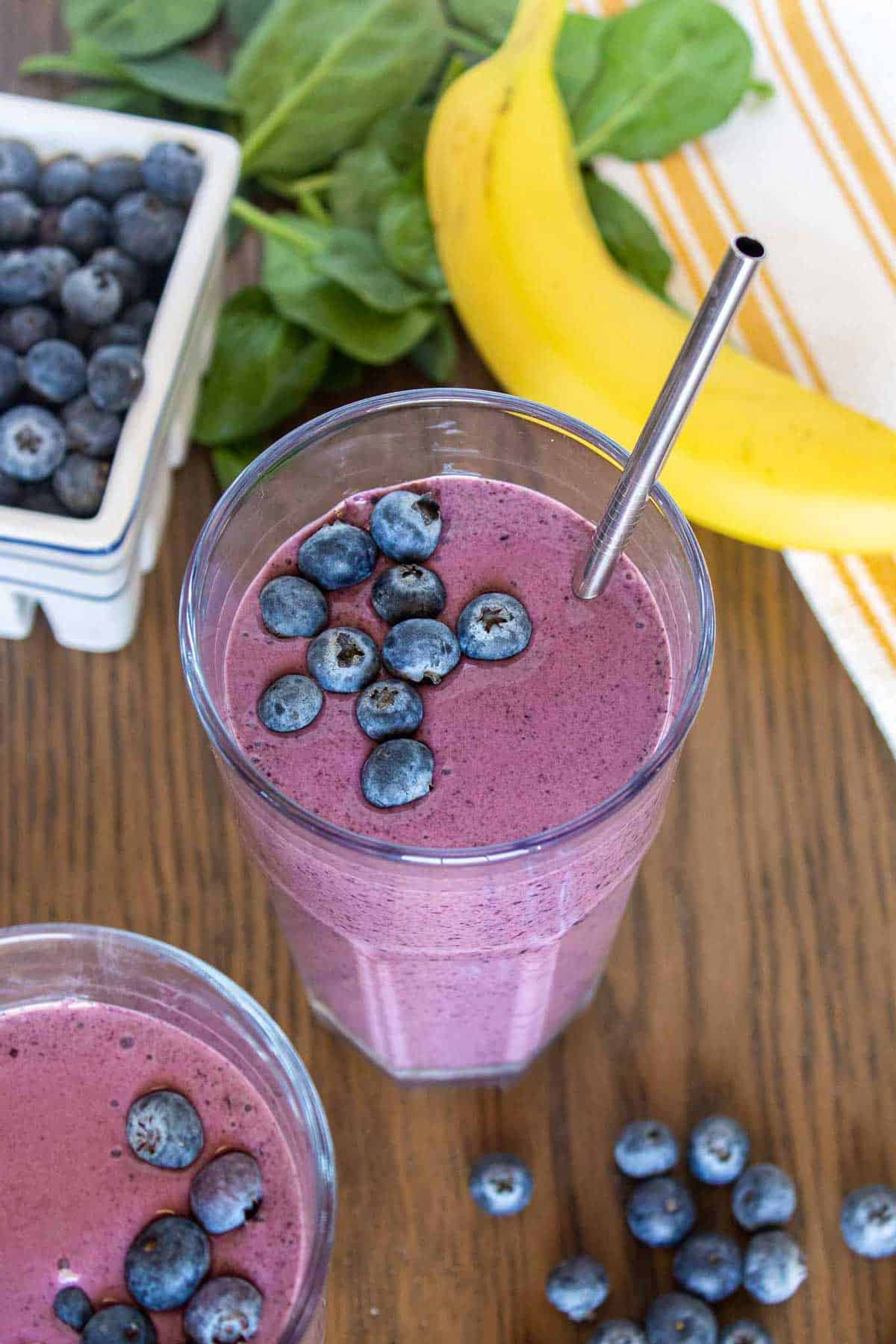 📖 Recipe