If you're wondering what to serve with meatballs, try one of these easy side dish recipes to complete your meal.
Meatballs are a classic comfort food that people of all ages can enjoy. They are versatile and can be made in many different ways and served with many different side dishes.
When choosing a side dish to serve with meatballs, consider the flavors of the meatballs. If they're BBQ meatballs or meatballs in tomato sauce or a tangy sauce, you may want to choose a side dish that is not too acidic, such as mashed potatoes. If the meatballs are in a creamy sauce, you may want to choose a side dish that is more flavorful, such as roasted vegetables. 
Don't be afraid to experiment with different sides to find the perfect combination for your taste.
This post contains affiliate links. As an Amazon Associate, I earn from qualifying purchases.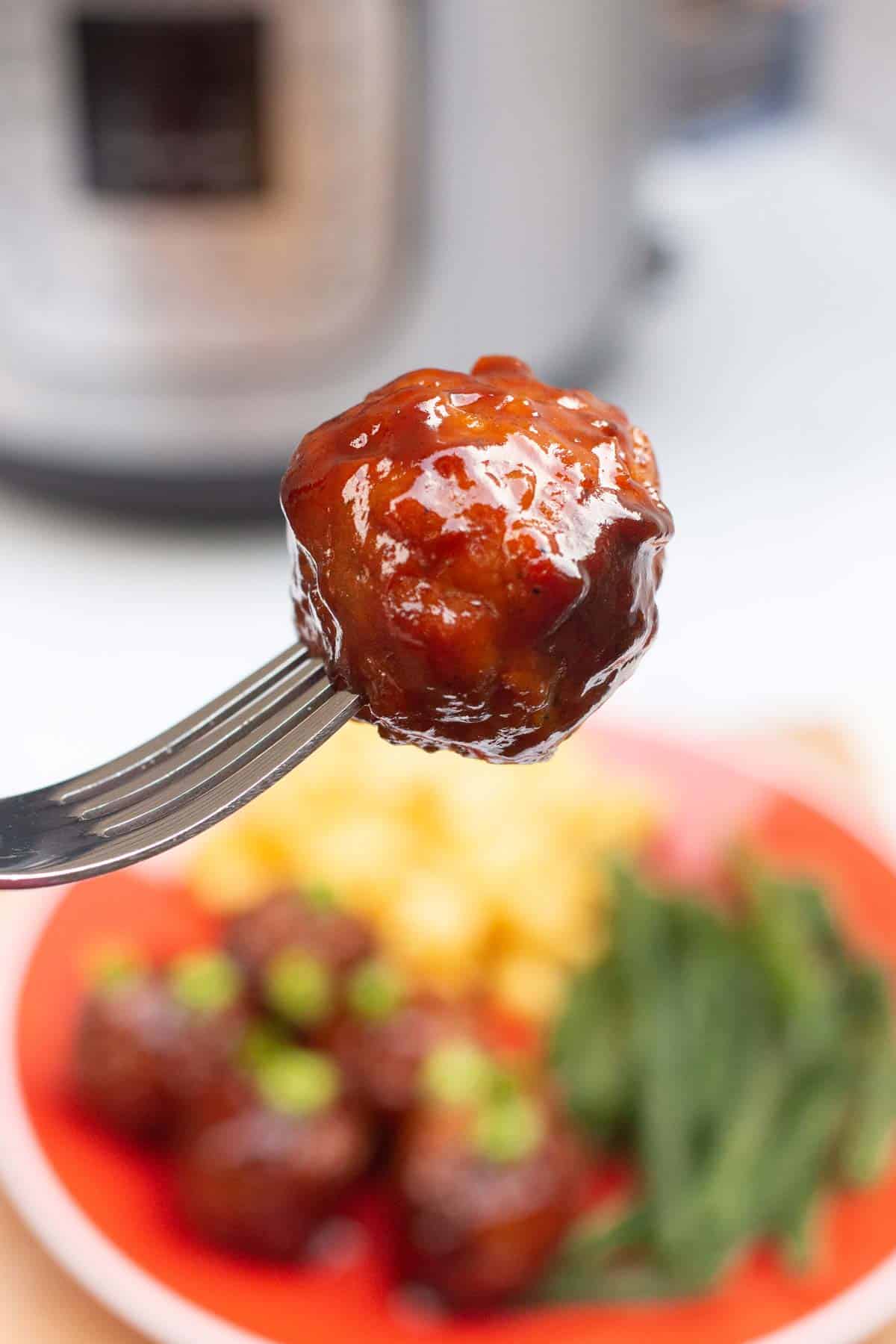 Jump to:
Pasta and Rice
Pasta is always a great side dish. Try mac and cheese for barbecue meatballs, parmesan orzo for lamb meatballs, goat cheese pasta for ground beef meatballs or chicken meatballs, or jasmine rice for teriyaki meatballs, Hawaiian meatballs, or sweet and sour meatballs.
Veggies
Veggies make the best side dishes. Try one of these colorful salads. This copycat Olive Garden salad is perfect for Italian-style meatballs, and the cucumber salads are great for lamb meatballs.
Bread
Bread is the perfect side dish for almost any meal.
Sauce
Italian meatballs are always great with a savory sauce. Skip the side dishes altogether and make a meatball sub with your saucy meatballs!
Simple Sides
If you're looking for a super simple side dish, try a side of garlic bread or soft bread, white rice or cauliflower rice (or a 50/50 blend), zucchini noodles, buttered angel hair pasta, egg noodles (perfect for Swedish meatballs), fresh or frozen green beans, Caesar salad, honey butter baby carrots, or a premade potato salad from the deli at the grocery store.
FAQ
Related
If you need an easy meatball recipe, look no further. Try one of my Instant Pot or slow cooker recipes featuring frozen meatballs, or try my homemade turkey meatballs. What's your favorite meatball recipe?