From salted caramel and spiced apple to pumpkin churro and s'mores, these fall macaron flavors will add a little sweetness to the season.
Autumn is a fun season for baking because there are so many cozy desserts to make. Macarons are a small, sweet treat with endless flavor combinations. These fall macaron flavors will wow your friends and family.
If you're looking for a super-easy fall dessert, check out my pumpkin spice mug cake recipe.
For more macaron recipes, explore these winter macaron flavors.
This post contains affiliate links. As an Amazon affiliate, I make a commission on qualifying purchases.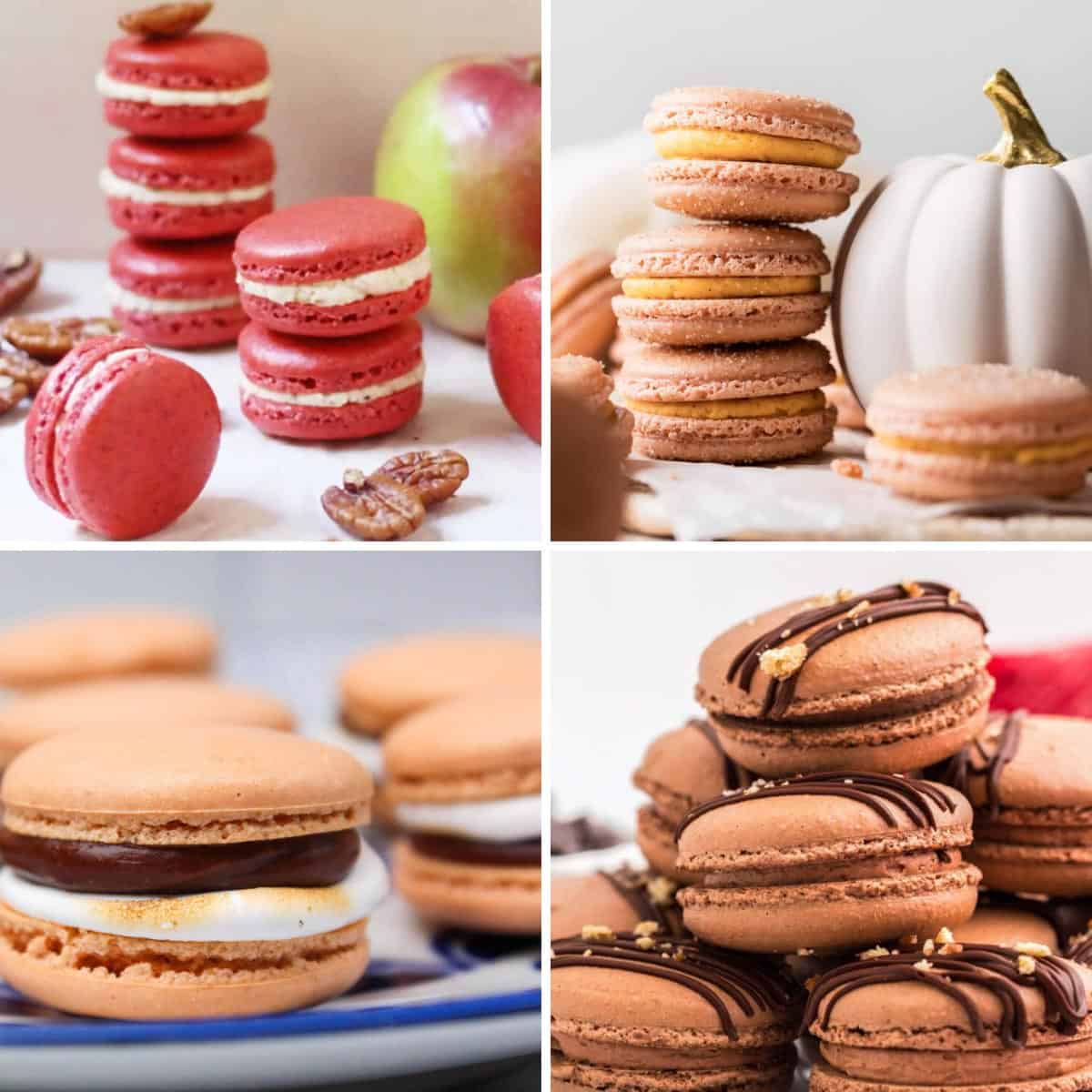 Jump to:
Tools and Equipment
Avid bakers will likely have most of the equipment needed to make french macarons. If you're a more casual home baker, however, you might need to stock up on a thing or two.
Storage
Store in a dry airtight container in a single layer. Store in the fridge for 3-5 days or in the freezer for up to one month.
Troubleshooting Tips
Macarons are no walk in the park. Can I use parchment paper? What pastry tip should I use? When should I add food coloring?
Lucky for you (and me!) Food Nouveau has a wonderful resource, a macaron troubleshooting guide with useful tips and advice.
Fall Macaron Flavors
Did I include your favorite fall flavors? Leave a comment below!