From hot chocolate to Earl Grey, these decadent winter macaron flavors will keep you warm and cozy this season.
With fall/autumn coming to a close, it's time to add winter ingredients to our baking. Cool, calming lavender, comforting coffee, and decadent hazelnut are just a few of the flavors that come to mind.
French macarons are naturally gluten-free (they are made with almond flour) and they are easy to make at home when you have the right recipe. Impress your friends and family with the perfect sweet treat this holiday season and beyond.
When you're done drooling over these, explore these fall macaron flavors.
This post contains affiliate links. As an Amazon Associate, I earn from qualifying purchases.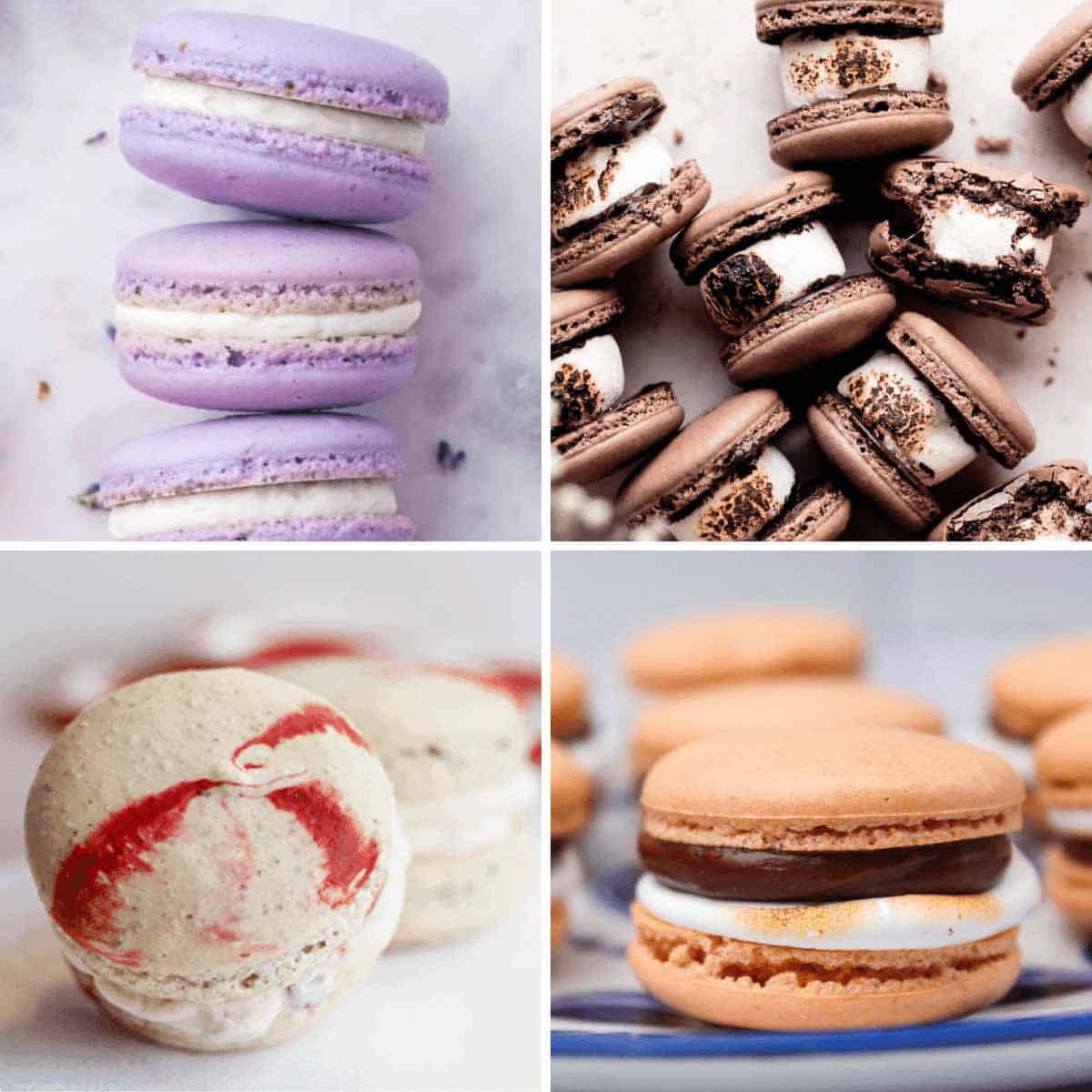 Jump to:
Macaron Baking Tips
Food Nouveau has a wonderful resource, a macaron troubleshooting guide with useful tips and advice.
Tools and Equipment
French macarons require a particular set of kitchen tools. If you are new to baking macarons, you might need to stock up on a few supplies. You can find everything you need on Amazon.
Storage
Store macarons in a dry airtight container in a single layer. If you stack the macarons, they will stick together.
Store them in the refrigerator for 3 to 5 days or in the freezer for up to one month. To defrost, leave at room temperature for several minutes.
Winter Macaron Flavors
More Ideas
Need more inspiration? Keep these flavors in mind:
Salted Oreo
Cranberry
Pomegranate
Pears
Gingerbread
Chestnuts
White chocolate
Eggnog
Cinnamon
Chai
Did I include your favorite winter flavors? Leave a comment below!