These easy 4-ingredient chicken recipes use simple ingredients and are perfect for a busy weeknight to feed the whole family.
There are many different ways to make an easy meal out of different cuts of chicken. Boneless skinless chicken breasts are a go-to in my house, but chicken thighs are a favorite for moist and juicy chicken.
You will love these recipes because...
Cooking time: Head to the 30-minute meals below for a fast dinner recipe.
Easy dinner recipes: Perfect for busy people who want a nice hot meal
Basic ingredients: With only four ingredients, you'll spend less time in the kitchen.
Four ingredients or less: Generally, salt, pepper, water, cooking oils, and optional garnishes or side dishes don't count toward the total ingredient count since these are either common ingredients or optional additions.
This post contains affiliate links. As an Amazon Associate, I earn from qualifying purchases.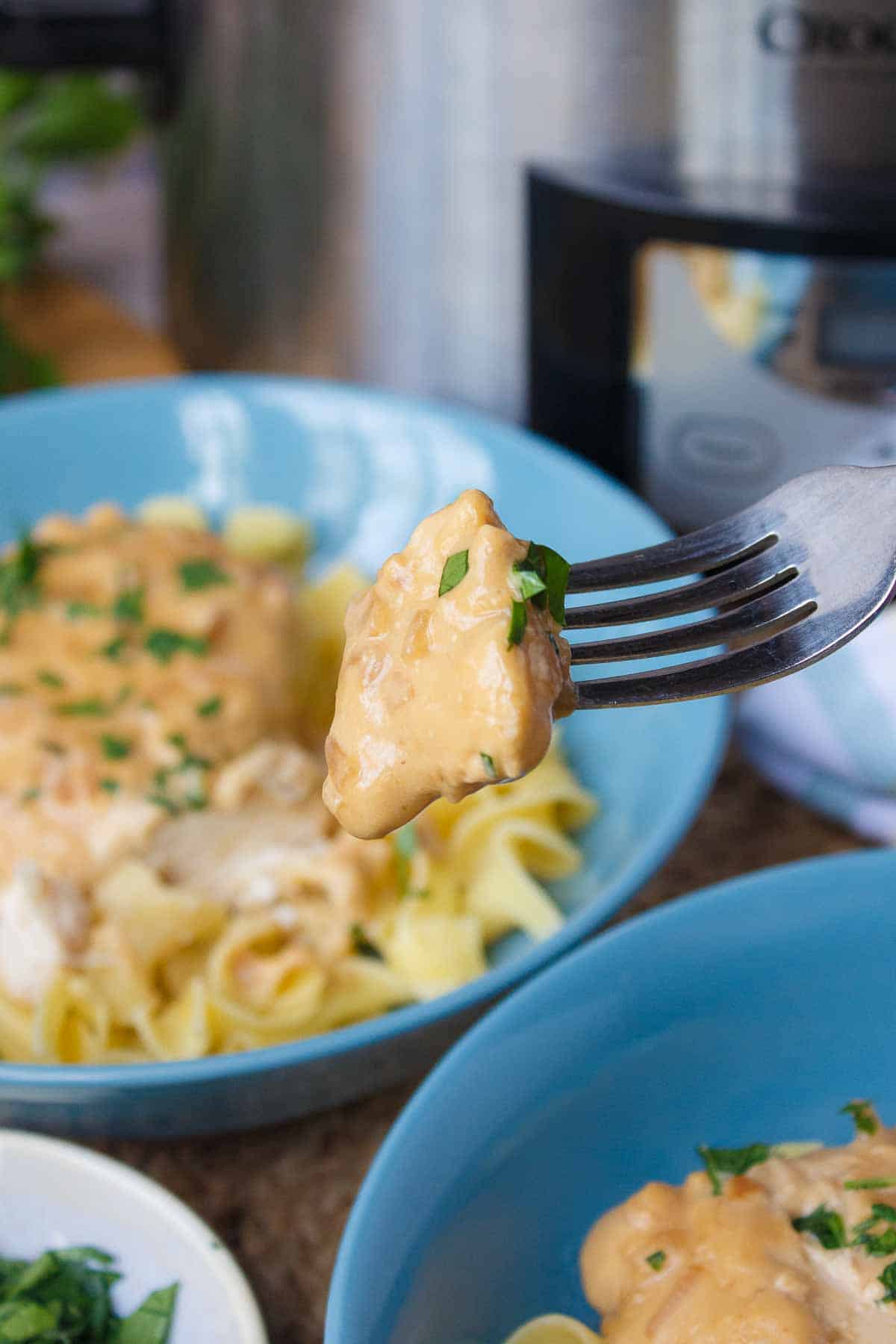 Jump to:
30-Minute Meals
For a really simple recipe, bookmark these family favorite meals for a busy night.
Slow Cooking
The slow cooker is one of my favorite kitchen tools because you can set it and forget it. Slow cookers cook your food low and slow, so you can set it up in the morning, and dinner is warm and ready with little effort.
Crockpot chicken is especially good if you want shredded chicken. I use a Crockpot 6-Quart Cook and Carry.
Instant Pot
An electric pressure cooker is a great addition to your kitchen. It can cut down on cooking time and is a great way to make one-pot meals. The best part of an Instant Pot meal is you can sauté veggies, brown your meat, and pressure cook all in one. I use the Instant Pot Duo 6-Quart.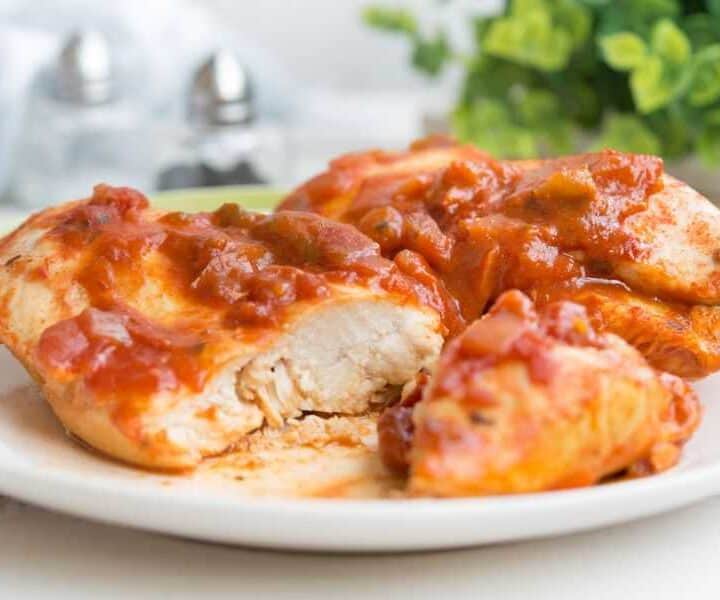 No more complicated recipes. Only 4 ingredients and you've got the perfect Instant Pot Salsa Chicken: frozen chicken breasts, taco seasoning, salsa, and chicken broth. Perfect for beginners. This is an easy pantry meal through and through.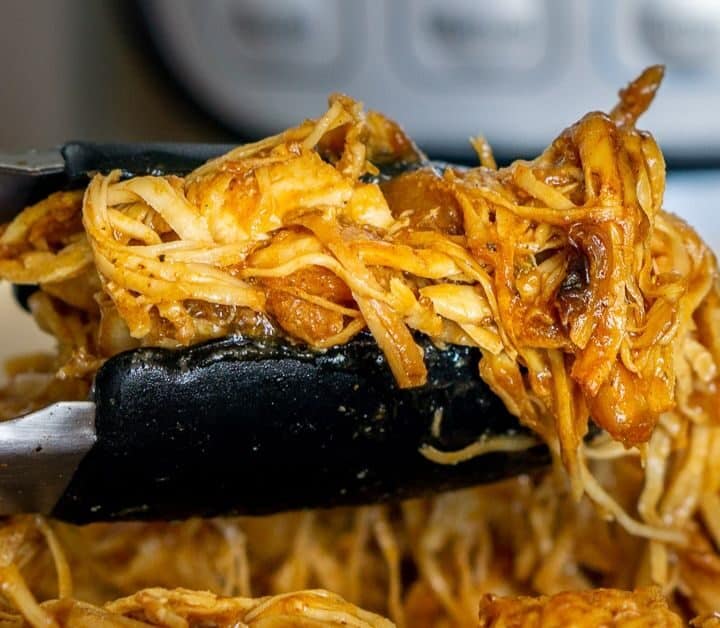 This Instant Pot BBQ pulled chicken recipe is a family favorite and is so easy to make, makes great leftover pulled chicken, and tastes fantastic. This is the best way to make a big batch of shredded chicken.
Air Fryer
An air fryer is a countertop convection oven. It preheats incredibly quickly because of the circulating air and small oven size, so it cuts down on cooking time dramatically. There are basket-style air fryers and oven-style air fryers.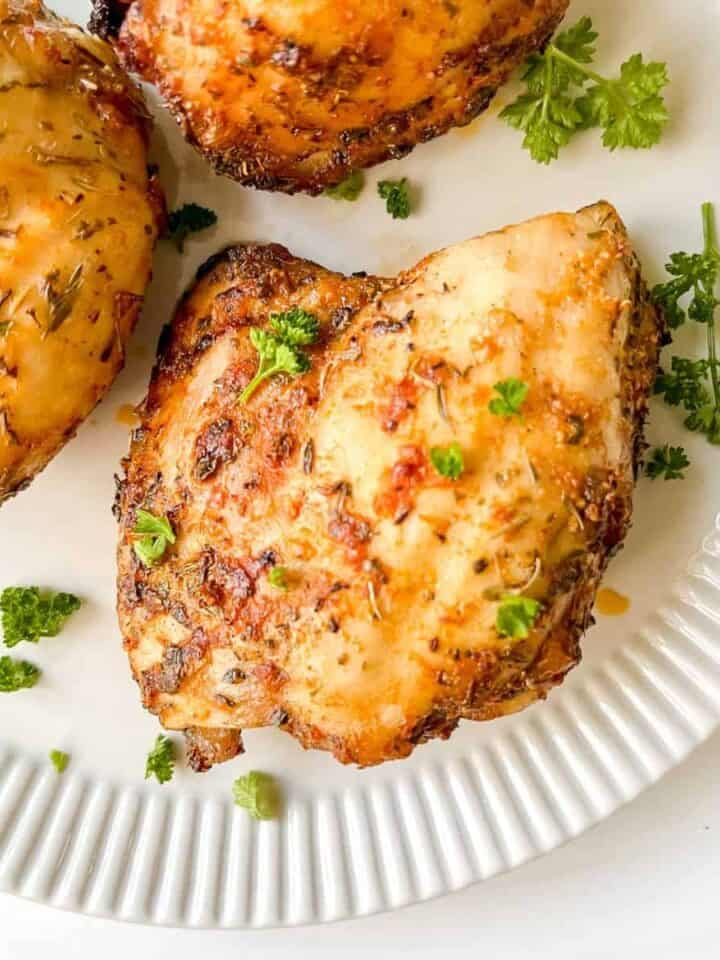 Enjoy these tasty air fryer boneless skinless chicken thighs with herbs and spice for an easy weeknight dinner.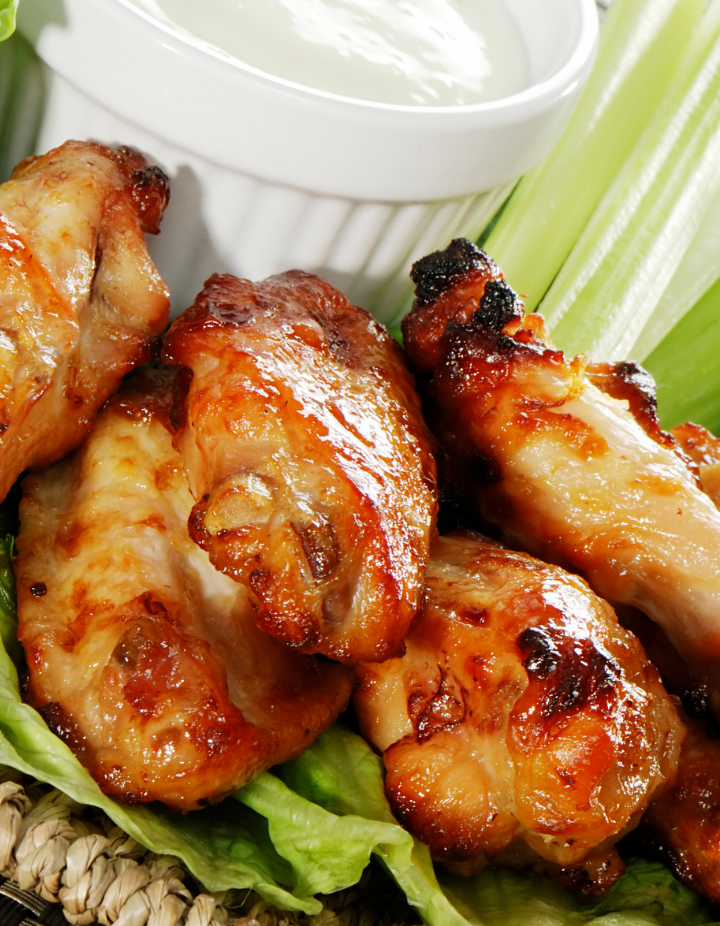 These Air Fryer chicken wings are crispy on the outside and tender on the inside, and best of all, they're a breeze to make. This is also a great recipe for game day.
Full of flavor and so easy to make, enjoy these juicy air fryer pesto chicken thighs as a quick weeknight dinner idea.
Whole Chicken
Making a whole chicken is an affordable option as long as you make use of all of the different chicken cuts. Here are some tips for cooking a whole chicken.
Easy and with almost zero prep, this 4-ingredient roast chicken dinner is sure to become a new family favourite. A fail-proof juicy whole roast chicken recipe that lets the oven do all the work.
This roasted lemon chicken, or pollo a limone, is a classic Italian recipe that makes the juiciest and most flavorful chicken. The lemons are pierced and cooked inside the chicken so the lemon juice releases as it cooks.
5 Ingredients or Less
Love these 4-ingredient chicken recipes? Try some of these easy recipes with less than 5 ingredients.
FAQ
What are some different ways to cook chicken?
Chicken can be roasted in the oven, cooked in an air fryer, instant pot, or a slow cooker, grilled, pan-fried, sous vide, poached, and more.
Food Safety
Always wash your hands before and after handling raw chicken.
Chicken should reach a minimum internal temperature of 165°F (73.9°C).
Refrigerate any leftovers promptly and store them in an airtight container with a tight-fitting lid in the refrigerator for up to 4 days.