Discover dessert recipes using graham cracker crust. No bake pies, cheesecakes, and more are perfect with homemade or store-bought crusts.
Graham cracker crust is made with three simple ingredients: crushed graham crackers, melted butter, and usually a bit of sugar. The crust has a slightly sweet, crunchy texture. 
It's an easy-to-make crust for various desserts. But the best graham cracker crust in my opinion is one you don't have to make! Premade graham cracker crust is easy to find on the baking aisle in an aluminum pie plate.
Try this homemade pie crust recipe. You can use a food processor to crush the cracker or do it by hand with a rolling pin.
This post contains affiliate links. As an Amazon Associate, I earn from qualifying purchases.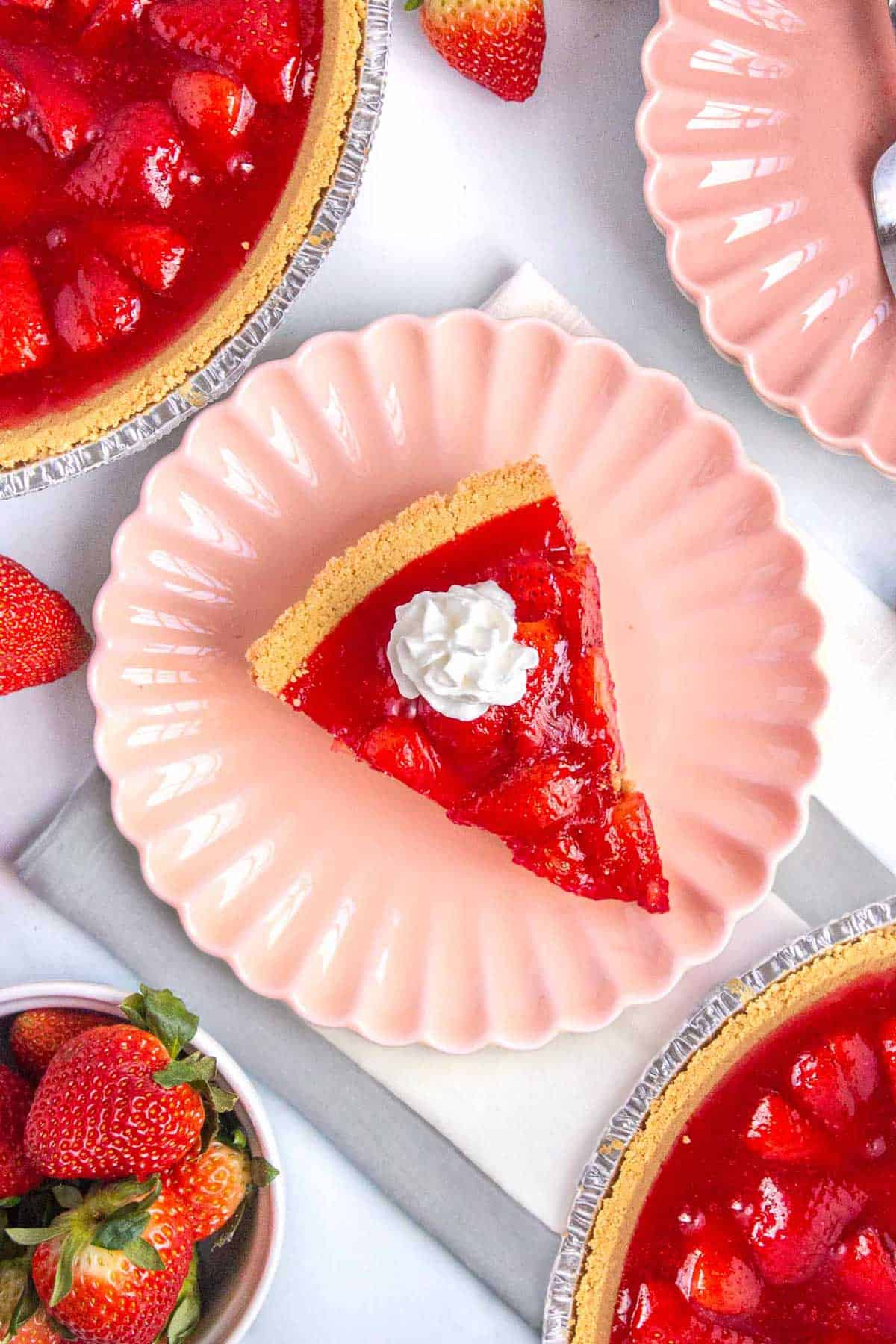 Jump to:
Fruit Pies
Satisfy your sweet tooth with a fruit graham cracker crust pie.
Dessert Pies
Try one of these sweet non-fruit dessert pies. Chocolate, peanut butter, and more.
Cheesecake
Cheesecake is rich and creamy, made with a smooth, velvety filling.
Layered Desserts
Layered desserts include cakes, trifles, puddings, icebox cake, and more.
Mini Desserts
Mini desserts are perfect when you need portion control or crowd control. It's a great way to ensure you have enough dessert for everyone.
More Desserts