Celebrate Independence Day with simple 4th of July no-bake desserts. Enjoy these easy recipes for a red, white, and blue sweet treat.
Indulge in the sweetest flavors of summer with easy no-bake recipes. From creamy cheesecakes to refreshing fruits, these red, white, and blue desserts are perfect for hot summer days and festive celebrations.
Whether you're hosting a backyard BBQ, celebrating Memorial Day, or joining a 4th of July cookout, these patriotic desserts will be the highlight of your dessert table. Enjoy these no bake 4th of July dessert recipes and satisfy that sweet tooth.
This post contains affiliate links. As an Amazon Associate, I earn from qualifying purchases.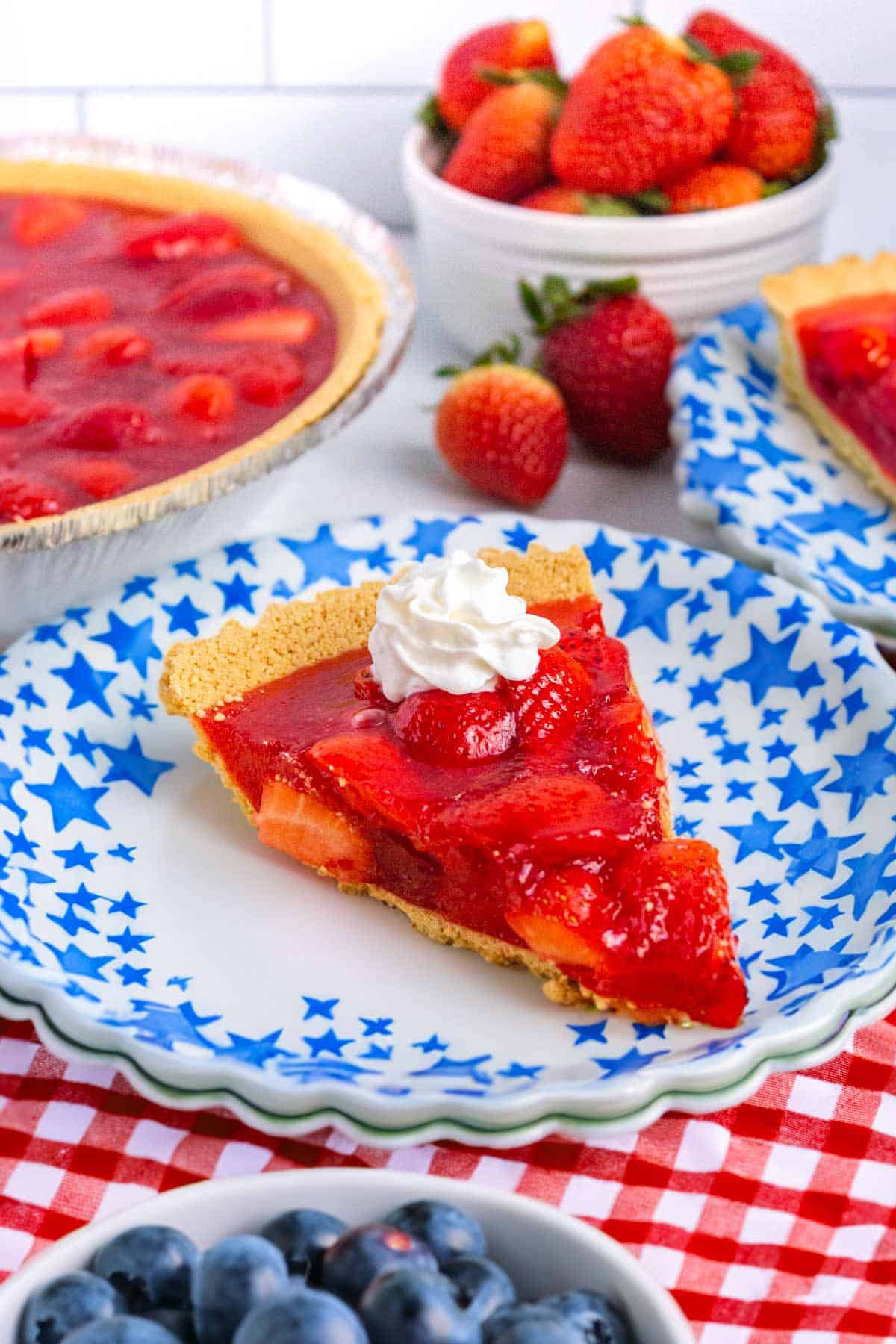 Jump to:
Cake
No-bake cake? That's right! Try a colorful lush cake or a classic icebox cake for your patriotic party.
Cheesecake
Creamy cheesecake is always a crowd favorite. If a full-size cheesecake feels too daunting, bookmark a bite-size cheesecake recipe.
Pies and Tarts
From fresh fruit to decadent peanut butter, there are a ton of directions you can take for a delicious no bake pie.
Mini Desserts
When it comes to parties, mini desserts, bite-size treats, and individual dessert cups are absolute game-changers. These small delights offer an adorable presentation, plus they are super convenient. Guests can effortlessly grab a mini dessert and enjoy it without waiting for someone to cut the cake.
More
Trifle, truffles, and Jello, oh my!