These easy Friday night dinner ideas are for the whole family. These fun recipes include everything from sloppy joes to one-pot meals.
Take pizza night to the next level with a delicious dinner for the entire family. The end of a busy work week calls for something simple and fun. That means simple ingredients, good food, great flavor, and easy recipes.
This post contains affiliate links. As an Amazon Associate, I earn from qualifying purchases.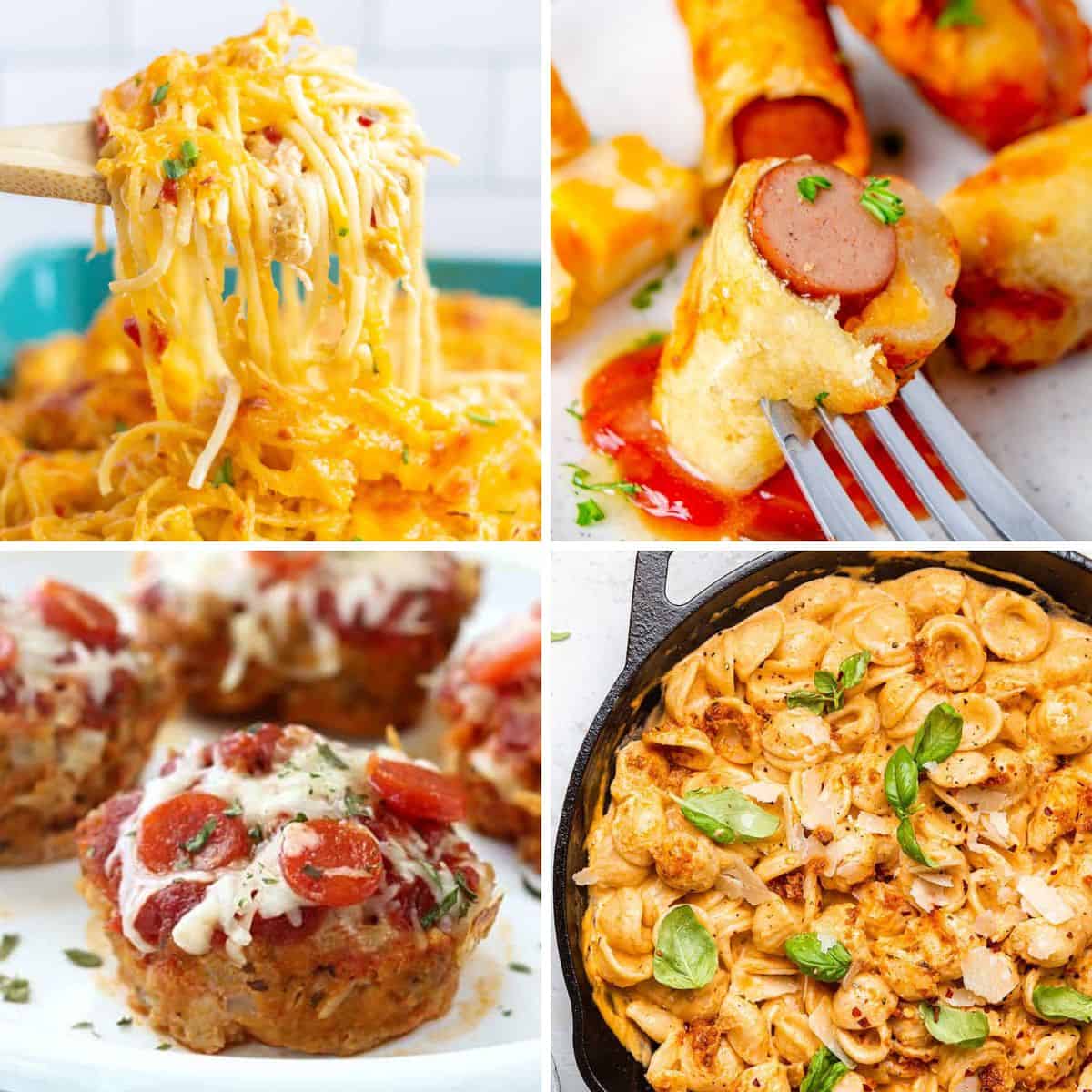 Jump to:
Comfort Food
If you're looking for a hearty and wholesome meal that packs a punch, look no further.
Pizza
If Friday night is forever pizza night in your household, try one of these creative homemade pizza ideas.
Pasta Recipes
Nothing sounds better than a big bowl of pasta after a long week. Plus, pasta dishes are easy to scale up to serve a crowd. Serve with crusty garlic bread, and your taste buds will thank you.
20-Minute Dinners
These quick dinners are ready to eat in 20 minutes or less and only call for a few ingredients.
Slow Cooker and Instant Pot Meals
Fix it and forget it! Set up the Crockpot in the morning, and dinner will be ready in the evening. Or try a one-pot meal in your electric pressure cooker.
Healthy Dishes
These low-effort and healthy dinners are made with fresh ingredients.
Seafood
You'll love these simple seafood dinner ideas. Seafood isn't just for special occasions, it's perfect for easy Friday night dinners.
Dessert
The main course is over? Don't forget dessert, it's the best part! End your week with a sweet treat. You deserve it.
See something you like? Bookmark these Friday night dinner ideas for next time, and your family members will thank you. Food is a great way to bring the whole family around the dinner table.